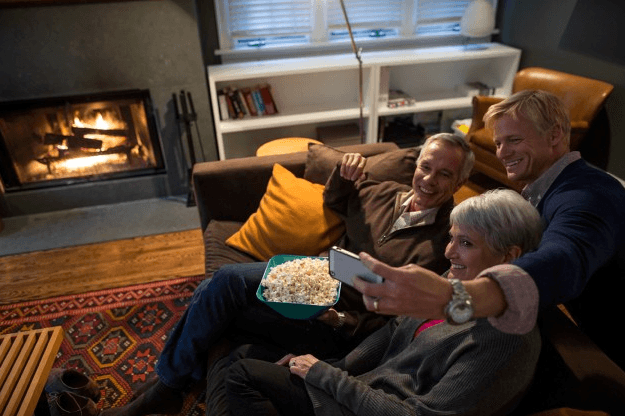 As parents get older, they often include their adult children in deciding what type of housing they should consider. One of today's trends is the rise of mother-in-law suites, which can also be called granny suites, granny pods and granny flats. These separate-but-connected spaces provide a way for adult children and their aging parents to enjoy their privacy and safety. They also offer the peace of mind that help is nearby if the children or parents need it.
The trend has become so prevalent that today you can even buy house plans with built on in-law suites. Before you start remodeling, it helps to learn more about some important considerations for this type of housing.
What to know about in-law apartments
While building a new home with an in-law suite is an option, your existing home might be just as viable — and a remodel could cost less. Because every family has different needs, both physically and financially, what's good for one family not might work well for another. Here are some things to consider as you plan an in-law suite:
How much space do you need?[1]
Knowing how much space your parents want can inform your next steps. Do you need a one-room studio apartment for your aging parent(s), or do you need a bedroom, a living area and a kitchen? Often, just a few hundred square feet is enough; if you don't need a full-size space, consider converting an attic, basement or garage.
What's your budget?
Your budget helps determine the suite's size and features. Michael Litchfield, author of "In-Laws, Outlaws and Granny Flats: Your Guide to Turning One House into Two Homes," says costs can range from $10,000 to $30,000, but the price can go much higher depending on features, finishes and how much renovation or building is required.
Creating a standalone structure, such as a carriage house in your backyard, can cost much more than converting an existing space. A new structure needs electricity and plumbing run to it, and your local building codes may place constraints on the size of the suite.
What existing spaces could you use?[1]
Looking at existing spaces instead of adding a new building is a way to save money. However, it's important to consider whether an existing space still allows for enough individual privacy. Adding a small kitchen and bathroom to an unused basement can provide more privacy and allow parents to maintain a greater level of independence.
What do city zoning codes allow?[2]
Know what you are legally allowed to do; adding certain features may violate your municipality's laws and could end up costing money in fines. Find out what's legal and what's not, and make your plans accordingly. It may be helpful to discuss this information with a licensed contractor.
What spaces will you share?[2]
To cut costs, you can plan for common areas, such as a shared kitchen. Usually a private bath is a "must" of an in-law suite, but other options, such as kitchens and living areas, could be shared. Shared spaces cut down on the need for extra spaces within the in-law apartment, which can help rein in your costs.
Weighing the costs and advantages of an in-law suite against other housing options is a personal decision, and there's no "one-size-fits-all" solution. With a little discussion and creative thinking, you can find the solution that fits your needs. As you prepare to start your build, keep these important considerations in mind so you know what to anticipate.