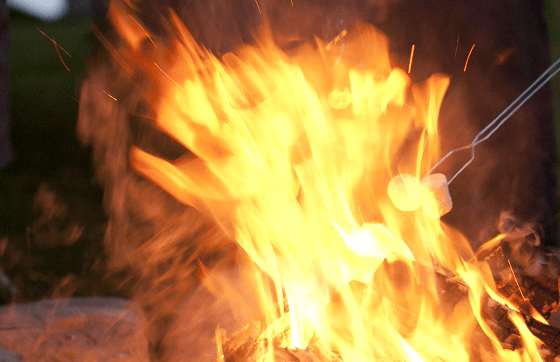 Fire prevention in the home is something we all need a refresher on from time to time. According to the Centers for Disease Control and Prevention, about 85 percent of fire deaths happen in the home, and those household fires are responsible for billions of dollars in property damages each year. The good news is that nearly all home fires are preventable by watching out for a few common fire hazards.
Grease fires – Oil, grease and butter may be key ingredients in many dishes, but they're also highly flammable. If you accidentally start a grease fire in a pan, turn off the burner and place a lid over the flame. Throwing water on a grease fire may cause it to spread and intensify, so focus on suffocating the flame rather than dousing it. If the lid does not stop the fire, use a fire extinguisher – a tool that should be in every kitchen.
Dirty ovens – Food particles can build up over time on oven surfaces, and eventually ignite. To prevent this home fire hazard, clean your oven and range thoroughly at least once a month.
Extinguished pilot lights – If you own a gas stove, be sure to periodically check its pilot lights. A pilot light that is unlit for an extended amount of time can leak gas into your home, eventually causing a fire.
Frayed wires – Never use electronics with frayed or exposed wires. A short circuit can result in a spark, which can cause a house fire.
Overloaded extension cords and power strips – Check and stay within the electrical limits of extension cords and power strips. Each are made for heavy, medium or light duty use, and exceeding the recommended power rating can be dangerous.
Bonus tip: Never deep-fry a frozen turkey.
We're only half way done; check back soon for part two and five more fire safety tips.