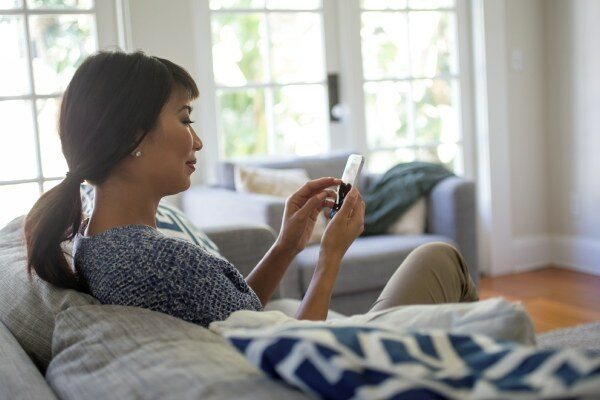 When it comes to home automation devices, there are more ways to make your house safer, more comfortable and modern than ever before. You can connect appliances, security systems, doorbells and even pet feeders to the internet for automation and remote monitoring.
The best home automation devices can help save you time and money. Here's a look at five user-friendly smart home products and their benefits.
1. Smart Wireless Security Cameras

You may want to go that extra step in protecting your valuables. A wireless camera can provide an affordable way to monitor your home 24/7. If you're renting an apartment or home, a security camera requires a smaller investment than installing an entire system.
2. Automation Hubs

One of the best aspects of effective home automation with smart technology is the ability for all your devices to communicate with each other. Try a design that speaks several "languages" (Bluetooth, Z-Wave, ZigBee, Lutron, etc.) across Android and iOS platforms. This makes everything from light switches to Google Home accessible from a single app.
3. Learning Thermostats

Many of today's smart thermostats feature built-in Wi-Fi that allows you to control your home temperatures remotely. Worried that you forgot to turn the heat down (or the A/C up) when you left the house this morning? You can change the temperature from your smartphone, and over time these devices learn your usage patterns to automatically adjust the heating and cooling in your home. Some manufacturers also provide updates with new features to ensure the thermostat remains helpful to your smart home.
4. Color-changing bulbs

Smart lighting kits feature bulbs that change colors (through an app), and in turn, the mood of a room. You can group these lights and control them through your Amazon Echo or with Siri and the Apple Home Kit. Many of the bulbs aren't inexpensive, but some have a projected 22-year lifespan.
5. Smart speakers
Smart speakers started with Amazon Echo, and today many tech companies offer their own version of this product. Serving as virtual or personal assistants, they'll answer questions, give you the latest news and weather, and can even control your heating, air conditioning and lights.
Finding the best automation devices for your home is a matter of choice. Remember that some of these devices, particularly those designed for home security, may lower the price of your renters or homeowners insurance.