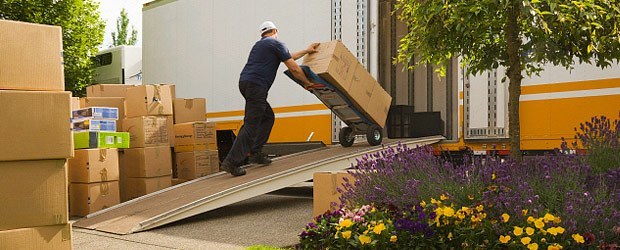 Here's how to relocate without breaking the bank.
Moving into a new home signifies new possibilities and a lot of hard work. Moving can wipe you out, but it doesn't have to clear out your wallet, as well. Forget the pricey moving professionals; get organized, grab a few friends and follow these steps to make your move easier—and cheaper.
Plan Ahead
The American Moving & Storage Association recommends that you start thinking about your impending move eight weeks in advance. This will give you time to go through everything you own and determine what you're bringing, giving away or selling. If you're enlisting friends, give them plenty of notice so you can be sure you'll have the help you need.
Pack Smartly
Rather than purchasing packing materials such as new boxes, bubble wrap or packing peanuts, think of what you can get for free, right at your fingertips. Local grocery stores and recycling centers will often give away leftover boxes. For moving fragile items, use old towels and linens, as well as magazines or newspapers for wrapping, but be wary of anything that might get stained from the black ink.
Load (and Unload) Strategically
As you're packing, label all boxes carefully. Use color-coding to assign different boxes to their respective rooms. Lay cardboard or a plastic sheet on the floor of the moving truck. Load heavier items, like appliances, first, and then load lighter items on top. Place bagged pillows or bedding in any gaps in-between. When you arrive at your new place, unpack the necessities first, like your bed, basic kitchen supplies, and comfortable clothing to wear as you unpack the rest.
Say Thanks
Be sure to show your friends how grateful you are to them for the lending hand and heavy lifting. When you get settled, invite them back for dinner so everyone can enjoy the home that they had a part in bringing together.