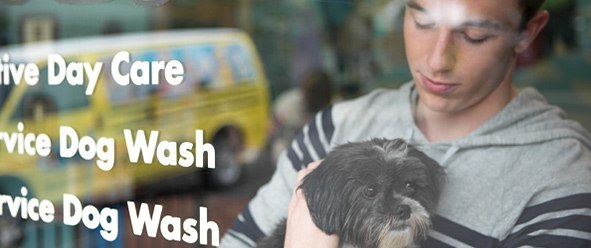 Americans will spend an estimated $55.5 billion on their pets this year, according to the American Pet Products Association (APPA). Whether you have a dog, cat, gerbil or exotic animal, you know the costs of regular exams and vaccinations, food, grooming, toys, daily care and boarding add up quickly. Knowing where to skimp and where to splurge can help you save money and avoid costlier problems down the road.
Check labels
Just because a brand has flashy marketing or is labeled "gourmet" doesn't mean it's worth the hefty price tag. Compare the list of ingredients of a $50 bag of pet food with a $10 bag, and you may find you are seeing double. You want a pet food with main ingredients such as beef or chicken, not corn or wheat gluten. Sites like dogfoodproject.com offer lists of ingredients to avoid. The best advice is to ask your veterinarian to recommend a food that meets your pet's specific nutritional needs. Once you find a quality food that suits your pet, search online for coupons and deals to save even more money.
See your vet regularly
Preventive care will save you money during your pet's lifetime. Your dog or cat should have all necessary shots, flea and tick prevention, heartworm prevention, spaying and neutering done. Comparison shop to find the best pet clinic in your area with prices you can afford. If you are willing to stand in line with your pet, you can find low-cost pet vaccination clinics in your area through yelp.com or a local pet store.
Learn to groom your pet
The average pet owner can take care of an animal's regular grooming needs at home. But before you do it yourself, have a consulting appointment with a professional pet groomer to learn technique and proper restraint, says Dr. Janet Tobiassen Crosby, a veterinarian who runs the Veterinary Medicine site on about.com.
Plan ahead with pet insurance
Surgical vet visits represent the biggest expense for pet owners, according to the APPA. To help cover the costs of surprise accidents and illnesses, you should consider a pet health insurance policy. Pay attention to benefits, annual versus per-incident deductibles and the company offering the policy. A little research on the cost of pet insurance can help you find a plan to fit the needs of your pet and your budget, which could save you a lot of money down the road.
Go with someone you know for pet boarding
Does your best friend adore your cat almost as much as her own? Know a loving family whose dog gets along well with yours? Consider a pet-sitting cooperative that allows you to care for each other's pets when either of you is out of town. It not only saves money on boarding, but familiar faces and a loving family environment can help your pet adapt more easily to your absence.
Nationwide can help protect your pets and your wallet. With VPI® Pet Insurance, you're free to use any licensed veterinarian. Your pet is covered for a wide range of veterinary services.