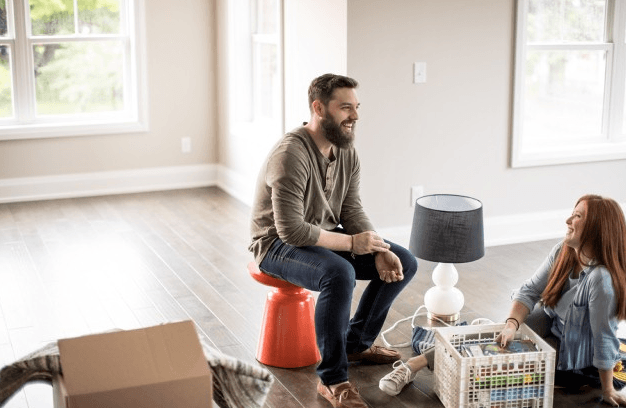 Moving is a huge undertaking. From packing and coordinating movers to unloading boxes and setting up your new home, there are many different tasks you need to keep organized. But, when you're preparing to move, there are hazards to avoid and things you can do to make it easier.
Here's a timeline for how to prepare for a move. Use it to make the transition from one home to another smoother.
Six weeks before the move
● Donate, sell or throw out anything you haven't used during the last six months, unless it's a useful tool or something sentimental.
● Make donations or host a garage to sale to purge unnecessary items from your home.
● Create a moving folder or binder to keep all moving documents in one place. [1]
● Get quotes for movers and check availability. Make sure the company is licensed, insured and has good references.
● Create a moving budget.
● Make travel arrangements if needed. Book hotels and flights.
● Notify bill collectors of your new address.
● Buy packing supplies. Purchase twice as much as you think you need.
● Contact an insurance agent to set up homeowners insurance for your new home or renters insurance if you're signing a lease.
● Take pictures and measurements in your new home to plan where key pieces of furniture will go.
Three weeks before the move
● Secure movers and coordinate with family and friends if they're going to help.
● Plan the layout of your new home so you can provide clear direction on moving day.
● Call utilities to shut off the services one-two days following your move date. Give yourself extra time for potential delays.
● Ask for time off from work to move.
● Prep garage items first because they aren't used regularly. Break down toys, drain liquids from small engines and dispose of cleaning fluid and paints properly.
● Download a moving planner app on your phone that lets you snap pictures of boxes and write quick descriptions of what's in them.
● Start packing things you don't use regularly. Label and number every box. Use the moving planner app to stay organized.
● Change your address with the post office.
Two weeks before the move
● If you have access to your new home, consider painting walls and getting carpets cleaned
● Separate valuables. Anything that's of high value, like jewelry or antiques, is something you may want to set aside and move yourself.
● Take everything off the wall, wrap it if necessary and pack it
● Back up files on your computer and tablets just in case something happens to them in the move
● Check your freezer. Start planning meals based on what's left to save money and eliminate waste
● Get serious about packing. Pack closets, bathrooms and bedrooms, leaving out only what you need for the next two weeks
A week before the move
● Schedule utilities to come on at your new home
● Confirm the date with the movers
● Pack the living room. Put hardware in labeled plastic bags for easy access
● Pack the kitchen. Group items by task. Mark boxes that you should unpack first with a star
● Pack suitcases for each person in the home with clothes for a few days
● Address any minor repairs that are needed before moving to get your security deposit back, if applicable
● Refill prescriptions that you need for the next month so they're not forgotten
● Make a final donation. Odds are you found a few more things to get rid of
Two days before the move
● Disassemble furniture if the movers won't be doing this
● Make sure everything is off the walls and out of closets and cabinets
● Move boxes to a main room and give each room a final cleaning
● Make an essentials kit of things you'll need right away, which should include:[2]
–Bedding
–Medications
–Food for a few days
–Trash bags
–Paper products (plates, cups, toilet paper, paper towels)
–Cell phones and chargers
–First aid kit
–Small tool kit
–Shower curtain
–Soap, shampoo, razors
–Dish soap and towels
–Phone numbers of movers
–Small electronics
–Comfort items for kids
● Prepay for the movers' services over the phone, if possible. If not, have a check or cash ready for them. You might also want to get cash out to tip the movers
Moving day
● Break down the beds
● Wrap mattresses with plastic wrap to keep them clean
● Give movers a tour of the home
● Supervise the move
● Finish cleaning the home
● Do a final walk through. Look in drawers, closets and cabinets to make sure you have everything
● Start unpacking your new home
With this moving planner, you'll be able to de-stress the moving process and ensure everything gets from one home to the other. Preparing to move involves a lengthy to-do list, but remember you have a lifetime to set up your new home the way you want.
Don't overlook your insurance needs as you move. You'll need homeowners insurance before you move in, and if you're renting a moving truck, find out if auto insurance provides coverage while moving.