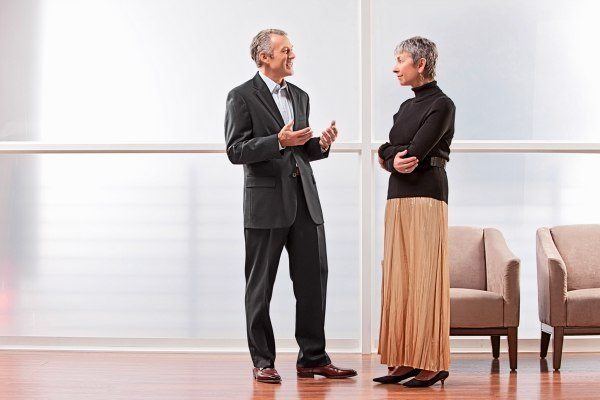 What's your biggest asset? Your home? Your car? Many Americans don't realize they have failed to protect their biggest asset: their income.
When you do the math, the money you will earn before retirement is probably more significant to your family's financial well-being than the value of your home or car. What if your family's income is unexpectedly disrupted due to a death in the family?
According to a recent survey by Nationwide Financial, Americans are $1.2 million short on average1 when it comes to protecting their income with life insurance.
Do the math
Consider an individual who makes $50,000 a year with plans to retire in 30 years. This person is likely to earn at least $1.5 million before retirement. Assume this individual has $300,000 in life insurance coverage. While this may seem like a lot of money on the surface, it is approximately $1.2 million less than what this person would have earned for the family. In fact, $300,000 in coverage replaces just six years of income for the surviving family. When the life insurance money is exhausted, the family's income will be reduced by $50,000 a year for 24 years. If this person's family can't generate new income, they will almost certainly be forced to adjust their standard of living.
More affordable than you may think
The good news is that life insurance is cheaper than most consumers think. The cost for a healthy 35-year-old to purchase a $1.5 million 20-year term life policy may be less than $65 per month.2That's enough to erase or at least greatly reduce the average income replacement gap, and it's less than many people pay to insure major assets like their home or car.
Talk to an insurance agent or financial advisor about what you can do to reduce your income replacement gap. Nationwide Financial offers a free life insurance calculator to help consumers figure out how much coverage they need: nationwide.com/life.
1Nationwide Financial's Life Insurance/Income Replacement Study was conducted online by Harris Interactive, March 15 to March 21, 2013. The respondents were comprised of 1,163 adults ages 24-66 who are currently married and/or have dependents, and have household incomes of $24,000 or more.
2Approximate costs are for a 20- year term life policy from Nationwide in best underwriting class. Costs may vary by distribution channel, age, risk class, etc. Costs are subject to change. Coverage limits may vary.
Life insurance is issued by Nationwide Life Insurance Company or Nationwide Life and Annuity Insurance Company, Columbus, Ohio.
Nationwide, Nationwide Financial, the Nationwide framemark, Nationwide YourLife and On Your Side are service marks of Nationwide Mutual Insurance Company.
Consumers should work with a financial advisor or insurance agent to identify the life insurance solution that is right for their specific needs. As your personal situations change (i.e., marriage, birth of a child or job promotion), so will your life insurance needs. Care should be taken to ensure this product is suitable for your long-term life insurance needs. You should weigh any associated costs before making a purchase. Life insurance has fees and charges associated with it that include costs of insurance that vary with such characteristics of the insured as gender, health, and age. All guarantees are subject to the claims paying ability of the issuing company.
LAJ-0212AO