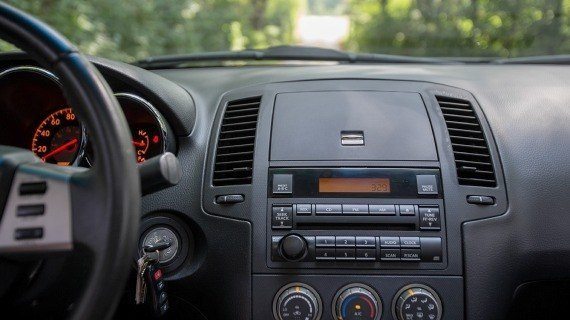 There are probably a few things about driving that you don't like. It might be how much you're paying for gas, or maybe it's that you can never remember where you parked your car. Many people are terrified of blind spots. Fortunately, there are some new car gadgets that can help lessen these driving pains.
Keep reading for the scoop on the new car gadgets for 2014.
1. Sophisticated driving assistant
Serious fitness fans often use trackers to monitor the distance they run, their heart rate and the calories burned during a workout. Like the human body, your car is a powerful machine that you can monitor and diagnose. Automatic Link is a device you can plug into your car's diagnostic port to track gas consumption, driving habits and engine performance. The device monitors your driving tendencies and sends alerts to your cell phone when you're wasting gas by braking hard, rapid acceleration or speeding.
2. Blind spot eliminator
Regardless of what type of car you drive, every vehicle comes with a blind spot. Fortunately, panoramic rearview mirrors offer drivers a 180-degree field of view that can eliminate your blind spots. This product is especially helpful when attempting to make lane changes, merge into traffic or maneuvering in parking lots. Avin's Panoramic Mirror installs over your existing rearview mirror.

3. Remote car starter and locator
Imagine starting, locking and unlocking, even locating your vehicle with the push of a button on your smartphone. The Directed SmartStart module and app allows you luxuries like starting your car on a cold morning before you step outside.
4. LED road flares
Vehicle breakdowns on a busy highway or even a lonely stretch of road can be dangerous to you, your passengers and oncoming drivers. Be seen with an LED (light emitting diode) road flare. LED warning lights put out a bright flashing beacon intended to alert oncoming drivers. The rechargeable Aervoe LED road flare lasts up to 60 hours.
Do you have a favorite car gadget? Let us know in the comments.