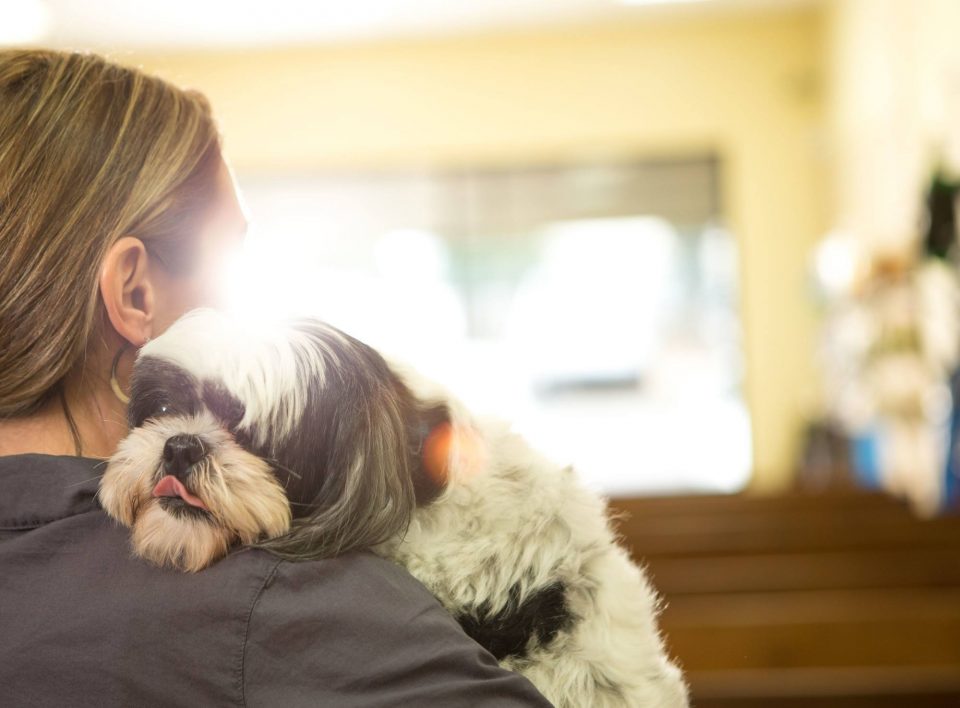 Accidents are just as unpredictable for pets as they are for humans. As a pet owner, you should have a first aid kit in the event of an emergency.
Here are items recommended by Veterinary Pet Insurance® and the Humane Society of the United States.
First Aid Essentials
Pet first-aid book – Books like Pet First Aid: Cats & Dogs or The First Aid Companion for Dogs & Cats (Prevention Pets), recommends what to do in various emergencies.
Self-cling bandage – These bandages stretch and adhere to themselves, not to your pet's fur.
Absorbent gauze pads – Use these pads to clean wounds.
Adhesive tape for bandages – Don't use adhesive products made for humans. Look for pet-specific tape to help bind bandages.
Rectal thermometer – Your pet's temperature should not be above 103°F or below 100°F.
Rubbing alcohol – Use to clean the thermometer and other tools before use.
Petroleum jelly – Use to lubricate the thermometer.
Plastic eyedropper or syringe – Helps administer oral medications or to clean wounds.
Leash – Keep an extra one to transport your pet if they're mobile.
Pet carrier – To transport your injured or sick pet.
Soft muzzle – Can help prevent your pet from biting or irritating an injury.  Don't use a muzzle if your pet is vomiting, choking, coughing or having trouble breathing.
E-collar – This cone-shaped protector can prevent your pet from biting or scratching an injury.
Ice pack – Can help reduce swelling.
Tweezers – Use tweezers to remove objects from skin or paws.
Expired credit card or sample credit card – An effective tool to scrape out insect stingers.
Non-latex disposable gloves
Antiseptic wipes
Other Documents & Info You Should Have Handy
Contact information for:
If you have to visit an emergency veterinarian, these documents can help the vet become acquainted with your pet's medical history:
Copies of medical records
Pet license
Proof of rabies-vaccination status
A first aid kit is key in an emergency, but you should always contact your veterinarian if your pet is sick or injured.