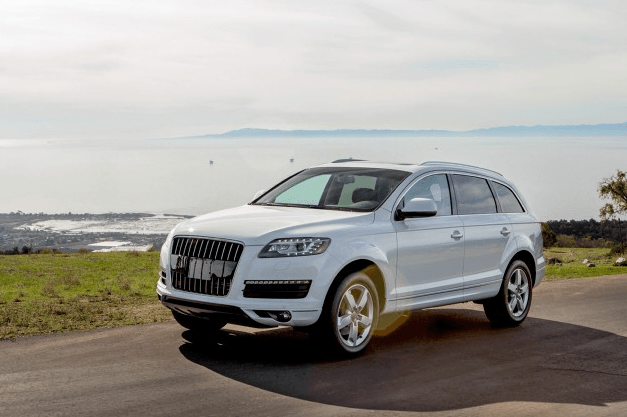 When it comes to buying a new car, most people know what style, color and features they want. But one of the most important factors to consider when selecting a new car is how safe it is.
There are some new trends in automobile safety and car safety features that have become much more sophisticated. They can help with everything from alerting drivers when something needs attention, such as low tire pressure or an engine overheating, to helping with crash avoidance through such features as lane-departure warnings. The Insurance Institute for Highway Safety (IIHS) chose the following vehicles, among others, as its top safety picks based on extensive testing and evaluation:[1]
Small cars:[1]
• Hyundai Elantra
• Kia Forte sedan
• Subaru Impreza
• Subaru WRX
Midsize cars:[1]
• Hyundai Sonata
• Subaru Legacy
• Subaru Outback
• Toyota Camry
Large luxury cars:[1]
• BMW 5 Series
• Genesis G80
• Genesis G90
• Lincoln Continental
• Mercedes-Benz E-class sedan
Additionally, in the SUV category, the Hyundai Santa Fe and the Hyundai Santa Fe Sport both earned the IIHS's Top Safety Pick+ honor in the midsize division. The Mercedes-Benz GLC won for the midsize luxury division.
Safer headlights save lives
Car manufacturers are paying more attention to the importance of car safety ratings and have continued adding features to put even safer cars on the road. For 2018, the IIHS released new standards for headlights in order for cars to qualify as a "Top Safety Pick+." The IIHS also tests for passenger-side crashes to help ensure that everyone in the car is safe.
Other requirements for earning a Top Safety Pick+ include having good roof strength and head restraints, superior front crash prevention and good ratings in driver-side — along with passenger-side — crash protection.
"The improvements in occupant protection have been amazing over the past decades," says Adrian Lund, president of the IIHS. "All automakers now recognize the important role of safety in consumer choice, and they are increasingly receptive to working with our engineers to understand the next steps in keeping people from harm in motor vehicle crashes and to make real changes in their vehicle designs."
As for the safest car brands, Hyundai led the pack with six vehicles earning Top Safety Pick+ honors (including its Kia and Genesis brands), followed by Subaru, which had four in the elite category.
The IIHS revealed 12 of the safest cars on the road today — not just 10. Here's a look at how they break down by category.
Buy the safest car for the money
When it comes to selecting the safest car, you can look to IIHS ratings to make sure you're considering cars that can provide protection in all types of crashes. That means rollover accidents, rear-end crashes, side crashes and head-on collisions.
In addition to looking at the cars that have been selected as Top Safety Picks+, other ways to measure how safe your car may be on the road or in crash situations include size, weight and design.
Size: The smaller the car is, the less likely other drivers are to see it on the road. Smaller cars also offer less protection because there's less car structure to absorb the impact of a crash, which increases the chances of injury in an accident.
Weight: A small car is usually also a light car. In an accident environment, the car experiences a higher crash force, especially when hit by a larger, heavier vehicle.
Design: Good structure is essential for a safer car. A passenger compartment with crumple zones designed to absorb much of the impact or force of a crash is crucial. It's important to have a roof structure that won't collapse in a rollover accident, too.
Look for crash-avoidance systems in your new car, which can be included on most 2018 models. Things like forward collision warnings, autobrake, lane-departure warnings, lane-keeping assist, blind-spot detection and park-assist systems all can help reduce your chances of being involved in an accident.
Using safety as your main guide for buying a new car can make sure that you enjoy that car for years to come. Safety elements like seat belts and air bags can help minimize injuries in a crash and these and many of the new safety features can help you save money on your insurance.
See how Nationwide Insurance can help protect you and your new car — and all the passengers who ride in it.