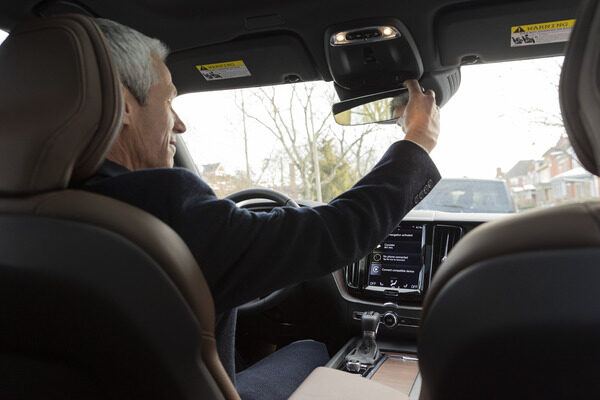 Do you remember the last time you reviewed your car insurance policy? If not, maybe it's time to take a look. You might be able to pay less for your car insurance premium and not even know it. Here are 10 tips to see if you may be eligible to save more.
1. Stay with one insurance company
Many insurance companies offer loyalty discounts for customers who have been with them for a long time. Check with your company to see if they offer this discount.
2. Raise your deductibles
The deductibles you've set for your policy have an impact on your premiums. Raising these deductibles can lower your car insurance rates, as long as you can afford to pay a little extra if you have a loss.
3. Drive safer
It may sound obvious, but one way to reduce the cost of car insurance is to drive safely. Reckless driving is not only dangerous, but it can also dent your wallet. Accidents mean higher premiums. Avoiding accidents, however, has the reverse effect. Staying accident-free for a minimum of five years may earn you a safe driver discount with Nationwide. Check with your Nationwide agent to see if this discount is available in your state.
4. Check for senior defensive driver discounts
One of the benefits of taking a defensive driving course is that completing one could earn you a discount with your insurance company. Check to see if we offer a defensive driver discount in your state.
5. Consider reducing/eliminating coverages
While most states require minimum levels of liability insurance coverage, there are exceptions to other types of coverages. For instance, you may determine you do not need to carry collision and comprehension coverage if you don't have a lien on your vehicle and it is older. Review your state's laws to find out what applies to you.
6. Purchase a car with an alarm
Many insurance companies offer an anti-theft discount for cars with an approved theft deterrent system. Purchasing a car with a security system installed by the manufacturer may save you a few bucks on your premium.
7. Protect your driving record
One of the best ways to enjoy lower auto insurance rates is to make sure you keep a clean driving record. If you have points on your record, see if your state offers courses to reduce the points.
8. Bundle your policies
There are various advantages to having one provider manage all of your insurance needs. Not only can it be more convenient and hassle-free, but it can also help you save. Combining home and auto insurance, for example, could potentially lead to multiple policy discounts.
9. Encourage your teen to get better grades
Achieving good grades helps your child to excel academically, but many parents don't realize that it can also benefit you financially. Most major insurance companies offer a discount for students in good academic standing.
10. Choose the right car
Expensive cars tend to cost more to insure which, according to Kelley Blue Book, is due to the increased repair costs. Purchasing an older, used or less valuable car, may allow you to save more on insurance in addition to what you'll save on the price of the vehicle.