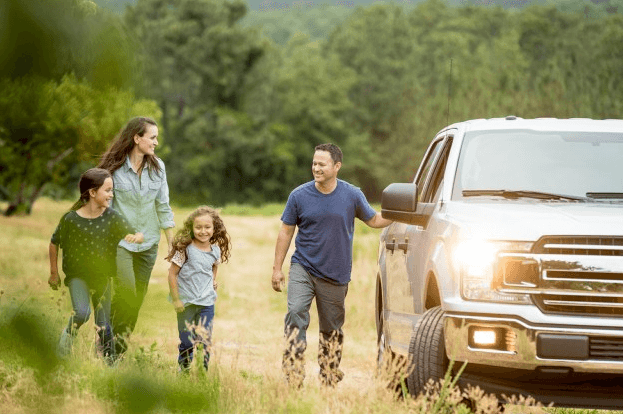 Fuel efficiency is an important consideration when you're purchasing a new vehicle. Not only is a fuel-efficient vehicle better for the environment, but it also reduces your out-of-pocket expenses. According to the U.S. Department of Energy, vehicles that get more than 25 miles to the gallon can save more than $5,000 in fuel costs over a five-year period when compared to a vehicle that averages just 15 miles per gallon.[1]
Many of today's automakers are heeding the call for cleaner, greener and more fuel-efficient vehicles. Factoring in fuel costs, maintenance and repair costs are an important part of the buying decision, so while you're looking at mechanical reliability, make sure you're checking fuel economy, too. To start your search, here are some of 2019's SUVs and trucks that get the best gas mileage.
SUVs with the best gas mileage
Minivans and sport utility vehicles once shared the same reputation: they were heavy guzzlers when they pulled up to the pump. But recent years have seen SUVs change their gas-guzzling ways and, these days, you can enjoy all the creature comforts of these larger reliable vehicles without paying for it at the pump.
The addition of hybrid technology has given a big boost to the mileage column and made SUVs a viable option for eco-friendliness. Here's a look at top three SUVs with the best mileage for 2019:[2]
2019 Tesla Model X. This electric model is a clear winner for fuel efficiency, getting 93 miles per gallon equivalent (MPGe). While you'll no longer have to feel pain at the pump, its price starts at $83,200.[3]
2019 Toyota RAV4 Hybrid. Grabbing 41 MPG in city driving and 37 on the highway, the reinvented RAV4 Hybrid has a combined MPG of 39. That makes it the highest mileage SUV that doesn't need charging.[4]
2019 Nissan Rogue. Originally introduced in 2017, the latest model front-wheel drive Rogue has a combined 34 MPG.[5]
Trucks with the best gas mileage
Trucks and fuel efficiency have often seemed like they were never destined to be combined. Poor mileage was the price that many drivers had to pay for getting the job done in a truck. Today, manufacturers have married function with fuel efficiency, particularly for these three trucks:
2019 Ford F150 SuperCrew Cab. Its 22 combined MPG gets 19 in the city and 26 on the highway, and it remains the best-selling full-size pickup in the U.S.[6]
2019 Honda Ridgeline. Like the Ford F150, Honda's only pickup truck gets 19 in the city and 26 on the highway for a combined 22 MPG. It harmonizes the comfort of an SUV with a 1,500-pound payload to deliver plenty of work potential.[7]
2019 GMC Canyon Extended Cab Pickup. This midsize pickup also has a combined MPG of 22 but squeezes out an extra mile per gallon in the city. It's less rugged than some of its competitors but still wins as a good work truck with some luxurious touches.[8]
When you're looking for a new SUV or truck, finding one that's easier on fuel costs can help cut your overall expenses, which can add up to better savings in the long run. Even if you're not ready to head to the dealership yet, there are still some fuel-saving habits you can create. Learn more about what you can do today to improve your car's gas mileage.