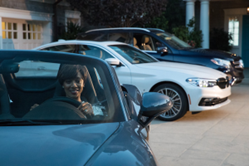 New vehicle shortages and supply chain issues aren't the only thing to blame for the recent spike in car prices. One of the main culprits is inflation. Consumer inflation soared to 7% in 2021, the highest it's been in almost 40 years. [1]
Inflation is defined as a loss of purchasing power over time. Rising inflation can be impacted by rising consumer demand or other developments that have little to do with economic conditions, such as limited oil production and supply chain problems. [2]
How do dealerships price cars?
If you're in the market for a new or used car, it can be confusing to know which price is fair. In order to understand how to negotiate, we must first look at the difference between the MSRP and invoice price. The manufacturer's suggested retail price, or MSRP, is the price that car manufacturers recommend dealerships sell their vehicles for. The invoice price, or the dealer price, is the amount a dealership pays the manufacturer. Car dealerships aren't like traditional stores, however, and the MSRP is not the final price, but usually the starting point for negotiations. Depending on the demand for the model, you may end up paying the full MSRP, but you'll almost always be able to negotiate with the dealership. [3]
How do car prices become inflated?
Car prices have helped push inflation sharply higher over the past year due to high demand and little to no availability. Demand has been so strong that automakers have been cracking down on dealers who charge above list price, threatening to withhold fresh inventory. Analysts had been hoping that chip shortages would ease up, but they're predicting that we've got at least another year for the supply chain to heal, if not more. If car prices keep climbing briskly, it'll be hard for inflation overall to moderate. Buyers and dealers are desperate for more vehicles to sell, but they don't see an abundance of inventory before 2023 and 2024. [2]
Are used cars affected by inflation?
Used cars were unfortunately hit hardest by rising inflation. Due to pent-up demand for cars and supply issues, used car and truck prices rose more than 10% in April and June of 2021. Inflation has soared to levels not seen since the 1980s, but the used vehicle prices that powered the initial surge are now falling back to earth. After months of extraordinarily large price hikes, it might finally be a good time for car buyers. If the supply of new cars recovers, that'll probably alleviate supply pressures in the used-vehicle market as more cars are resold. [4]
Tips for buying a car
It can be overwhelming to start the process of buying a car, but we have a few tips for you.
Determine your budget. Once you know how much you are willing to spend, you can start to narrow down the list of cars you want.
Do the research. Start by visiting the websites of automakers and other car sites to get an idea of inventories and features available.
Know the model price. Research the model invoice or wholesale price so you have a general idea of what the dealer paid.
Go for a test drive. Make an appointment and take your time behind the wheel until you're sure it's the right fit for you.
Negotiate a fair price. Check that the list of fees associated with the sale is accurate and not an unnecessary add-on.
Learn more tips on buying a new or used car the right way. [5]
Get peace of mind with Nationwide auto insurance
Protect yourself and your vehicle with an auto insurance policy from Nationwide. Learn about what we cover and see how you can save on a policy today.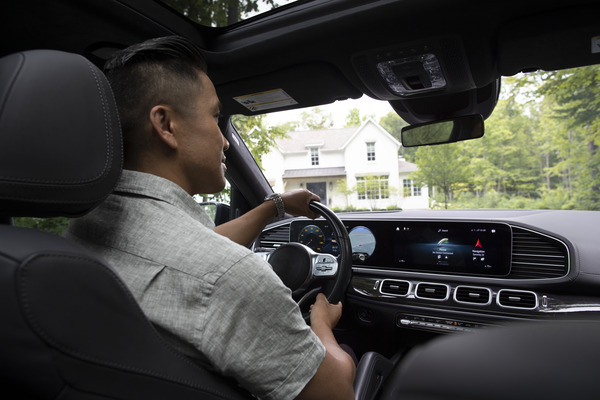 Sources
[1] "Inflation is driving up car prices. 6 tips for buying in 2022," cbsnews.com/news/inflation-new-used-car-prices-2022 (accessed July 8, 2022).
[2] "Few Cars, Lots of Customers: Why Autos Are an Inflation Risk," nytimes.com/2022/04/10/business/economy/cars-inflation.html (accessed July 8, 2022).
[3] "Car MSRP vs. Invoice: Everything You Need to Know," caranddriver.com/research/a31874008/car-msrp-vs-invoice (accessed July 8, 2022).
[4] "It's finally a better time to buy a used car," businessinsider.com/used-car-prices-market-good-time-buy-inflation-easing-2022-5 (accessed July 8, 2022).
[5] "How to Buy a New Car the Right Way," blog.nationwide.com/tips-for-buying-a-new-car (accessed July 8, 2022).
Disclaimer:
The information included here is designed for informational purposes only. It is not legal, tax, financial or any other sort of advice, nor is it a substitute for such advice. The information may not apply to your specific situation. We have tried to make sure the information is accurate, but it could be outdated or even inaccurate in parts. It is the reader's responsibility to comply with any applicable local, state or federal regulations. Nationwide Mutual Insurance Company, its affiliates and their employees make no warranties about the information nor guarantee of results, and they assume no liability in connection with the information provided. Nationwide and the Nationwide N and Eagle are service marks of Nationwide Mutual Insurance Company. © 2022 Nationwide