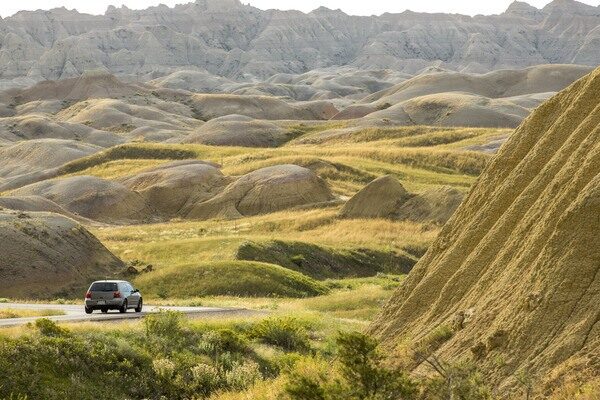 Save some money next time you need a lift
Renting a car can seem complicated to the uninitiated. How do you know, for example, whether to buy into all of those upsell packages, gas options and other choices? Given this, you need a car rental game plan to prevent yourself from signing away a large chunk of cash before you even get your keys. That plan should include the following steps:
Self-inspection. Yes, you are responsible for any damage that you cause—as opposed to the drivers who previously rented the vehicle. Inspect your ride before you leave the lot to document any existing dents and scratches, and do so with a rental-car employee present. "Car rental offices should have a vehicle inspection form for you to sign before the car leaves the lot," says automotive industry expert Lauren Fix, a.k.a. "The Car Coach," who serves as Time Warner's national automotive correspondent. "Unfortunately, many customers are blamed for damage they did not cause."
Free upgrades. There's a little "trick" about renting a car that can get you a better ride while saving money: Always reserve an economy or compact option, assuming it will fit you and your gear. When you reach the counter, ask whether you can upgrade for free. In many cases, the car rental agent may upgrade your vehicle to a bigger size at no charge since the lower-priced cars run out quickly.
Insurance matters. Car rental agents will always try to sell you additional insurance coverage, and they're motivated by financial incentives to do so. Here's what they don't tell you: You probably don't need more insurance if you have full coverage on your own vehicle. So check beforehand with your car insurance agent who can tell you if your policy covers rental vehicles. "In most cases, the coverage is unnecessary, and declining it will save you some money," Fix says. "Also, many credit card companies offer rental car insurance protection as long as the entire rental car transaction is charged to that specific card. So check to see if this is the case with your credit card."
Avoid the airport location. Did you know off-airport rental car locations are usually cheaper? This is because they don't have to pay fees to use airport space, Fix says. If the off-airport rental car site isn't too far away, and you can get to and from there inexpensively, you should strongly consider this option.
Pump your own gas. Never take the prepay option from the rental agent for fuel. In nearly all cases, it's cheaper to pump the gas yourself. Always return the rental car fueled up at no less than the level it was at before you drove it off the rental lot, so you won't get charged for bringing it back with less.
Need a rental car while your ride is being repaired? Find out how Nationwide's rental reimbursement can save you money if your car can't be driven after an accident.