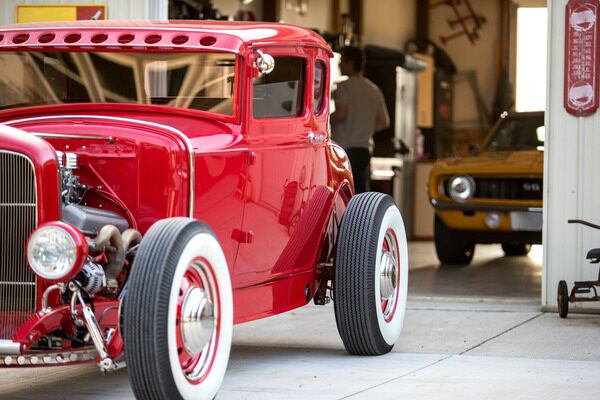 Modern affordable classics can be found in every price tier. Here's where to start:
When it comes to finding the best classic car to buy and invest in, there's no golden rule. Sometimes finding a car that will increase in value has more to do with the impact the car made when it was new than with production numbers, horsepower or good looks. Sometimes it's the Toyota FJ40, and we "experts" are left scratching our heads.
If you're looking to buy a fun classic, here are a few to consider, broken into three categories: under $10,000, under $25,000 and under $50,000.
Best Classic Cars to Buy Under $10,000
The Range Rover Trooper could be a good pick to invest in – it still looks good in its box-on-box simplicity. And compared to early Range Rovers, which are getting more expensive by the week, the Trooper continues to look better as a cheap collectible. You could fill a stadium with first-generation (1981–91) Troopers for under $5,000.
If that's not your thing, then how about a Mazda Miata? Again, the sub-$5,000 market is loaded with them, but you can also find exceptional early Miatas for not much more. Look for the Special Edition cars, like the 1991 SE in British Racing Green with tan leather interior. Just 4,000 were made in that combo, and they can often be found at or below $10,000.
Best Classic Cars to Buy Under $25,000
Let's go domestic for -$ 25,000, with a supercharged SVT Mustang Cobra. Specifically, the low-production "Terminator" Cobra built in 2003 and early 2004. You'll find them in great colors like Competition Orange, Screaming Yellow and the funky, iridescent Mystichrome.
Terminators are still available for less than $25,000, though one with low miles and no modifications might push the price up. There are fewer 2004s, and they typically go for more than the '03s, so look for early cars first.
Best Classic Cars to Buy Under $50,000
For under-$50,000, I'd go with the 1989–99 BMW 8 Series, a car that has been much maligned among collectors but really gained steam in 2016. Talk of the E31 840 and 850 always brings up the fact that they are complicated and full of era-specific electronics — and they are.
Looking at it from the other side, however, they're handsome, capable and fun to drive. They're also radically different looking from any other BMWs before or since. Available with either a V-8 or V-12, they came equipped with manual or automatic transmissions.
You can absolutely find these cars for under $25,000, usually with lots of miles and more than a few owners. But let's aim for the top of the market here — the low-mileage, five-speed cars. Your target price is somewhere from the high $30,000s to the low/mid $50,000s. Note that 25-year-old Euro-spec models will be available here soon, so you might be able to expand your search beyond our borders. Just act quickly — with fewer than 31,000 built, the great examples are getting harder to find, and you do want the best in an 8 Series.
No matter what your budget is, buying the best you can afford is never a bad idea. Just do it before someone else does, and protect your investment so it has time to grow. Classic car insurance offers Guaranteed Value Coverage, which guarantees your car's value with no depreciation while offering best-in-class coverage.