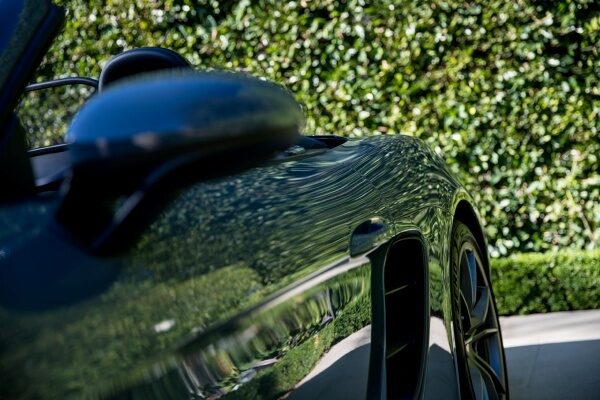 For automotive enthusiasts, summer brings an added bonus to its laid-back vibe of fun in the sun: an abundance of car shows. Whether it's a somewhat casual gathering organized by a local car club or a curated show like Pebble Beach Concours d'Elegance, these shows share one common offering: the chance to ooh, ahh and bond over beautiful, well-cared for vehicles.
The history of car shows
"In the not-so-distant past, car shows were just 'wipe your car down and put it on display,'" says Mark Lambert, a Nashville-based auto historian and car restorer. "They weren't highly organized or judged types of shows."
All that changed in the 1980s and 1990s, he says, splintering car shows into a few different trends. At the high end of the scale were events that lasted for several days and drew large crowds, culminating with the cars being judged by an expert and proclaiming a winner.
Another model rose from car clubs, where owners of certain marques – such as Austin Healey or Triumph – would congregate for the sole purpose of looking at and discussing cars. They might meet at a diner, in a park or a parking lot and spend a few hours swapping stories and sharing insights.
The third kind of show, Lambert says, is the cruise-in. "That's where car owners have a get-together with a certain kind of car [such as muscle cars or classic cars], and people can just drop in over a period of time," Lambert explains. "That's become a huge part of the collector culture."
What to know before you go
Picking the right car show for you depends on what you're seeking. "People who are new to it might just want to go see some old cars," says Lambert. "It's a chance to look at real driven, active cars. You can talk to the owner and learn about the car." So if you're interested in cars, you can spend a lot of time just looking at them and learning more about them."
Regardless of which type of event you're attending, whether it's a concours, a car club show or a cruise-in, Lambert says, the car community is extremely welcoming to fellow automotive admirers and can be a great resource for learning more about certain cars or what's going on within the local car community.
"Car shows are such a vibrant, organic part of the car community," Lambert says. "If you know you're interested in cars, it's a great way to spend time with them. You can seek out different kinds of shows and decide which kinds of cars are most compelling to you. It is a fun adventure."
Finding your road map
With so much to choose from, the Internet has become an invaluable resource for seeking out different types of shows. You can find them in your area or look for larger, national shows. Online publications such as the Gearhead Gazette can keep you up to date on car shows in your area. Lambert advises joining a car club as well, whether it's a local, state or national one, to help keep you looped in. It will also add to your knowledge and enjoyment of the cars you see.
"I recommend that people join the Antique Automobile Club of America; it's the biggest car club in the world, and it has something for everyone, no matter what you're into," Lambert says. "It's a good way to get plugged into what is going on in the car world and see what's out there. And you're going to connect with a lot of other people who are just as interested in cars as you are."
Thinking of joining in with your very own classic car? Make sure your vintage ride is protected with Nationwide's classic car insurance.