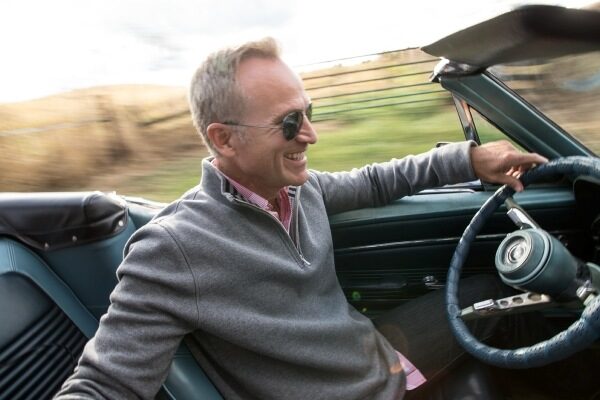 There are many different ways to enjoy classic cars. That includes seeing them in a museum, owning a classic car or going to local car shows.
Another way to see these cars — and in a different, more active light — is to attend a vintage car race. Vintage car racing is exciting whether you're a spectator or participant. Today it's fairly simple to do either. Most states have some sort of vintage or classic car club that hosts at least one event each year. Some of the larger events, such as the Brickyard Vintage Invitational at the Indianapolis Motor Speedway, can attract more than 500 drivers competing in different classes,
Starting off: Historic Car Racing Groups and Events
If you want to race, you can find many vintage race cars for sale online or through organizations such as the Sportscar Vintage Racing Association. Many car clubs across the country hold races and other driving events, including hill climbs, rallies, car shows and concourses.
Attending some of these events before you buy your own classic car could help you get a better idea of what's out there and learn more about what it takes to own, maintain and race a vintage auto. Also, it can be a good way to find old race cars for sale. You'll learn some of the different categories and classes for competing, which can factor into your decision of what to buy.
Of course, putting on a helmet and climbing behind the wheel isn't for everyone. If you prefer to watch the race from outside the car, there are plenty of ways to do that, too.
Classic Car Races
Depending on where you live — or how much you're willing to travel — you can enjoy racing almost year-round. In addition to local races sponsored by car clubs in your area, here are three historic car events worth putting on your calendar:
1. Rolex Monterey Motorsports Reunion
This annual race held in Monterey, California, draws 550 drivers to the Mazda Raceway each August. Although it originally began as a way for a group of auto enthusiasts to gather and race each other, the event is now a primary feature of Monterey Car Week with the goal of giving historic cars an opportunity to compete for a Rolex Award.
2. Classic 24 Hour at Daytona
Racing has always had elements of endurance involved — particularly for the vehicles. This event takes place over the course of a full 24 hours and involves about 150 cars and 250 drivers. Intrepid racing groups compete in 1-hour driving sessions, swapping their drivers at pit stops throughout the race around Daytona International Speedway's track.
3. U.S. Vintage Grand Prix
The historic Watkins Glen International Racetrack in New York will host hundreds of vintage race cars competing in 11 different race groups the first week in September. The names on the cars running this race will be familiar to auto enthusiasts and include Ferrari, Corvette, MG, Jaguar, Lotus, Porsche, Shelby and Alfa Romeo.
For anyone interested in classic cars, watching a vintage car race is a great way to see them in action. And, if you're a classic car lover who decides to add a vintage vehicle to your own collection, be sure to contact Nationwide to set up a collector car insurance policy that's designed to meet your unique classic car-protection needs.