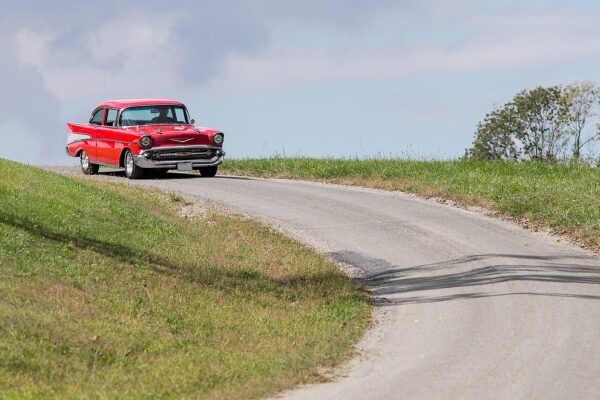 Classic car shows are the auto lover's equivalent of a candy store. There are so many different makes, models and marques all in one place. There's also no better place for car enthusiasts to find one another, to gawk admiringly at a lovingly restored vintage vehicle or swap a story or two about your experiences with similar cars.
With a little online research, finding a classic car show can be easy; that is, as long as you know where to look and know what you want. Are you looking for specific types of cars? Do you prefer a big or a smaller show? Do you want to stay close to home or turn a show into a weekend vacation?
There are options for all classic car show devotees.
Keep it local
Many local auto clubs have weekly or monthly "cars and coffee" gatherings in area parking lots. They not only operate as mini-shows and serve as forums where car owners can connect, but they can also be founts of information about larger, upcoming events.
A quick Internet search for classic car clubs or shows in your area can also help you track down local events. Leading websites include Car Club Hunter, Classic Car Community and Classic Car Clubs. Chances are you'll be able to find a classic car show a short distance away.
Online Cars Meetups are another great resource. They can be particularly effective for finding shows that feature particular manufacturers, years or styles, such as vintage, classic and antique. Joining such groups will also help you stay informed about classic car shows and events on an ongoing basis.
In addition to smaller classic car shows produced by car clubs, many communities offer mid-sized shows that serve as fundraisers for organizations. Local car clubs will usually have these on their calendar. So will your area's chamber of commerce, visitors bureau or even the events page on your municipal government's website.
Some car shows, like those hosted by Goodguys Rod & Custom Association, have grown into large events that last several days. These "Concours" are car shows that feature high-end classic cars and award prizes for those in the best original condition. The vehicles at these shows are high-end collectibles – show cars that are rare or have been restored in every detail to their original condition.
Attendees often come from all over the world, and many exhibitors ship in their cars.
Classic cars remain a popular pastime and the number of shows reflects this ongoing interest. Finding a vintage car show requires only some internet investigation and the ability to pinpoint what you want to see.
Thinking of joining in with your very own classic car? Make sure your vintage ride is protected with Nationwide's classic car insurance.