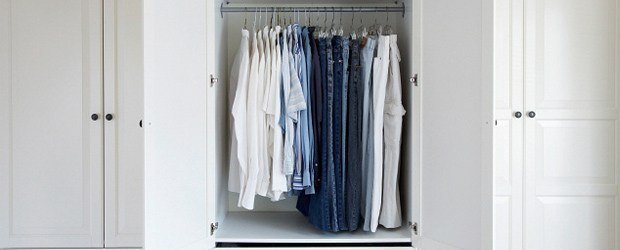 These quick fixes can help you get the price you're asking for.
If you're getting ready to put your house on the market and a big renovation project isn't in your budget or time frame, there are still plenty of little things you can do to help increase your home's selling price.
1. Freshen up with paint.
A coat of paint — in the kitchen, living room and master bedroom, especially — can be an easy and inexpensive way to make your home more attractive. Avoid bright colors. Neutrals such as off-white and taupe are most attractive to prospective buyers. Got wallpaper? Remove it and paint.
2. Spruce up your kitchen.
If needed, buy a new faucet set, add new cabinet-door handles and replace dated light fixtures. While refinishing or replacing cabinet doors can get expensive, paint adds a fresh look for little money.
3. Create an inviting bathroom.
A new faucet set in the shower and at the sink can make the whole bathroom look refreshed. So can updating the light fixtures. Re-grout the tub and shower if needed. New towels and bath rugs are a nice touch.
4. Make closets look more spacious.
Organize closets and donate unwanted items. Put out-of-season clothing in storage. Adding a do-it-yourself wire-and-laminate closet system can go a long way toward making the most of your space. If you want to spend a bit more, call one of the many custom-closet companies.
5. Add curb appeal.
Replacing or painting your front door can make your home look more inviting. If you have a standard, small doorknob, consider replacing it with a beautiful handle, which can give the entry area a more substantial feel. Keep your lawn mowed, walkway swept and windows clean. Replace your front-porch light fixture if it's dated. Add a pot of flowers by the front door or flowering plants along the walkway. Clean your mailbox or replace it if it has seen better days. Power wash the driveway.
6. Clear the clutter.
Prospective buyers want to imagine themselves living in your home. House "staging" experts recommend clearing kitchen counters of small appliances and gadgets. De-clutter the fridge door. Dismantle the family photo wall in the hallway. Stash mail and school papers. In the bathrooms, stow the makeup, hair dryer, etc. Add a vase of fresh flowers or a houseplant to show off your lovely, spacious counters. Choose a reasonable number of kids' toys to leave out and store the rest. Ask yourself, "what can I live without while my house is for sale?" A clutter-free, spacious-looking home will sell much more quickly, so it's worth being a bit inconvenienced while your house is on the market.
Planning a bigger renovation? Nationwide Bank® also offers great rates on Home Equity Lines of Credit. Nationwide Bank®, Member FDIC, is a federally chartered savings bank. Nationwide Bank® is an Equal Housing Lender.