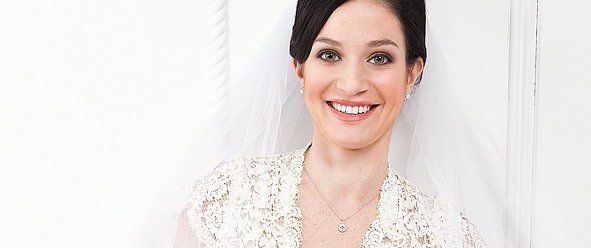 Tips for an elegant yet affordable celebration.
Your wedding should be the most memorable gathering of your life! After celebrating the thrill of becoming engaged, it's time to start planning—with a calculator close at hand. One sure way to avoid pre-wedding stress is to stay within budget.
Determine the total wedding budget. Communicate with any family members who will help contribute and decide how much you will contribute, too. Make a list of guests to invite, and identify what elements of the wedding reception are most important to you and your fiancé.
Where to Splurge
Invest in quality entertainment, and book a reasonably priced wedding photographer. Be sure to listen to music mixes and look at sample wedding albums to be sure you like the work.
The biggest component of any wedding budget is food, says Sharon Naylor, author of 1001 Ways to Save Money … and Still Have a Dazzling Wedding. But even the menu can be more affordable if you serve simple dishes or choose to host a brunch instead of a dinner.
Where to Save
Attend bridal shop trunk sales for deep discounts on wedding gowns. Meet multiple florists to determine which can offer you the best price for the same blooms. Homemade candles or local teas are inexpensive but memorable favors. Make your own programs and place cards, too.
Remember to read the fine print on any contract—and always opt for basic packages. Naylor advises examining vendor contracts "with a legal eye." Ask for the removal of extra expenses, such as a corkage fee or a cake-cutting fee. Confirm which vendors have their tip included and which do not, so that you can budget accordingly.
Finally, don't forget to set aside some funds for a honeymoon. Consider all-inclusive resorts, romantic road trips and even camping getaways.