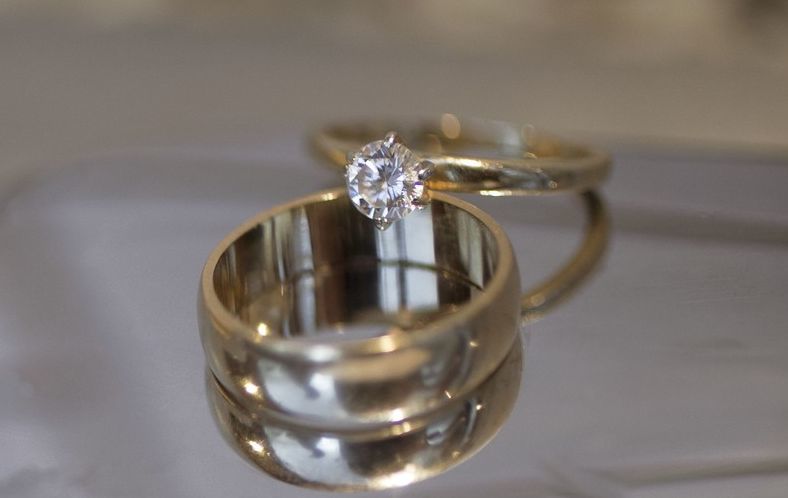 Are you one of the estimated 2.2 million couples hearing wedding bells this year? Even if you're opting for a traditional wedding, you can still spice up your special day with a modern touch. From custom wedding hashtags to locally-grown menus, we rounded up the top 9 wedding trends for 2015.
1. Themed Weddings
Many couples are personalizing their receptions with themes based on movies, notable time periods and more. Not only do themes add personal flair to your wedding, but incorporating one can also simplify the choice of decorations, food and attire.
2. Simple Sharing Using Hashtags
Keeping track of your guests' photos on your wedding day has never been easier. Now that Instagram, Twitter and Facebook all use hashtags, simply create one for your special day – and spread the word.
3. Photo Booths
Retro photo booths are making a comeback. They're affordable, easy to rent and give your guests a fun activity with keepsakes.
4. Uncommon Wedding Cakes
Tired of tiered cakes? Nontraditional wedding cakes made with trendy sweets are on the rise. Cupcakes, macaroons – anything your sweet tooth desires.
5. Rustic Refinement
If you're a fan of wildflowers in Mason jars with burlap accents, then rustic is the way to go. Simple, yet elegant, backyard weddings and barn receptions are anything but ordinary.
6. Fresh and Local Ingredients
Tying into the rustic theme, many couples will go green in 2015. Farm-to-table ingredients are a great way to give your dinner dishes a fresh and healthy touch, while supporting local farms.
7. Specialized Food Stations
Foodies, rejoice! 2015 will be your year to bring delicious eats to your wedding guests. Beat traditional buffets with chefs freshly cooking pasta, shucking oysters or making crepes at various food stations.
8. Unusual Venues
If a reception in a hotel is too cliché for you, try unconventional venues. Museums, caves – even castles – are creative choices that are increasingly accommodating special events.
9. Wedding Vids
Give your wedding videos and photos an artistic touch by utilizing new technology. Aerial photography, 360-degree views and first-person videos are a few imaginative ideas to capture the magic on your wedding day.
Ready to start wedding planning? Check out our tips on how to plan your wedding with a budget.