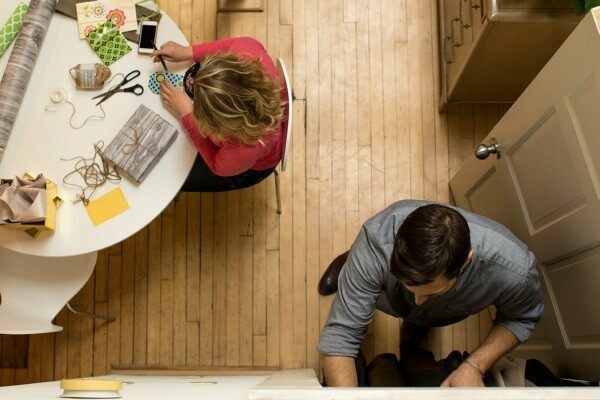 Selling products online can have many benefits.
Start-up costs are typically lower than those of brick-and-mortar businesses. The internet offers a worldwide audience of customers and on top of that, you get to be your own boss.
But as with any enterprise, careful planning is critical for success. You'll need to determine if there's demand for the goods or services you want to sell. You'll also need to determine your costs, pricing and the best way to market and sell your products.
Research the market
Whether you want to sell products online that are made elsewhere or items you're producing yourself, you'll first need to learn about your market and determine a budget.
Who's your competition? If the market is oversaturated, you might want to rethink your business. If it's crowded, you'll have to think of ways to distinguish your venture from others. For example, you might include different materials or ingredients or customize your designs to buyers' specifications. You might also find a more interesting way to market your goods, cut down on the usual shipping time or offer a wider variety of products.
You'll need to know the cost of your supplies for each item and how long it takes you to make the product. There are often hidden expenses, and figuring these out early on will allow you to set pricing that's both attractive to your customers and fair to you.
Determine shipping options
Part of the planning process is understanding how shipping works. Postage can be pricy, no matter what service you use. Some online sellers don't realize that packaging their own handmade products is also expensive. Boxes and mailing envelopes add up, even if bought in bulk. Determine the best size to ship your items, both in packaging costs and mailing costs, and have the packaging ready to make shipping quick and easy for you.
Find a virtual store location
When selling your products online, you have the option of creating your own website and selling from there or setting up shop on an existing website that has other sellers. Some people choose to do both, to capture more customers.
To set up your own website, first get a custom URL, also known as a website address. These can be purchased from several companies. Once you have your URL, you can create a website using blogging or website software. Some of these software programs allow you to sell directly from your site and collect payment there.
If you choose to build your own e-commerce site, be sure to purchase an SSL certificate to install on it. Your site will be handling sensitive financial information, and SSL encryption ensures that the data passed between your customers' web browsers – like credit card numbers and addresses – and your server stays private and secure.
If you prefer to sell on a virtual store with other sellers, there are a number of different websites that allow you to sell handmade items online. While evaluating them, consider these factors:
What do they charge you to list each product on the site?
What fees do they charge when an item is sold?
What is the site's reputation among sellers?
Do they have items that are similar to yours?
Can shoppers browsing the site easily find your products?
How to sell your product online
An online sales page should be attractive, giving shoppers a good understanding of what they can buy. Here's what you need to include on your business' website:
Product photographs
Buyers want to see what they're ordering, and the photos should be high quality. Provide several photographs of the product from different angles, and take them against a white or other solid-color backdrop so customers can focus on the item's details.
Testimonials/customer reviews
Customers who haven't shopped with you before may be wary about placing an order. Including product reviews and testimonials from past customers can boost new buyers' confidence about the quality of your items and the ease in purchasing from you.
Product description
A solid description that accurately depicts your products means the buyers know what they're getting and will have fewer questions.
Return policy
Clearly state your return policy. If you allow returns, specify the conditions under which you'll take back an item and how refunds work, including provisions like who'll pay to ship the items back.
Shipping policy
Let your customers know how many days after purchase that the item will ship and the shipping method. You might give the customer tracking data directly from the carrier.
About you
Some customers want to know more about the person selling the items, especially if they're handmade items. If there's a place for a short seller bio and photo, your customers will know there's a person behind this small business and be encouraged to purchase from you.
As a small business, you may want to also consider getting business insurance. Protecting your investment and your personal assets is important, and business insurance gives you the comfort of knowing that you're protected.