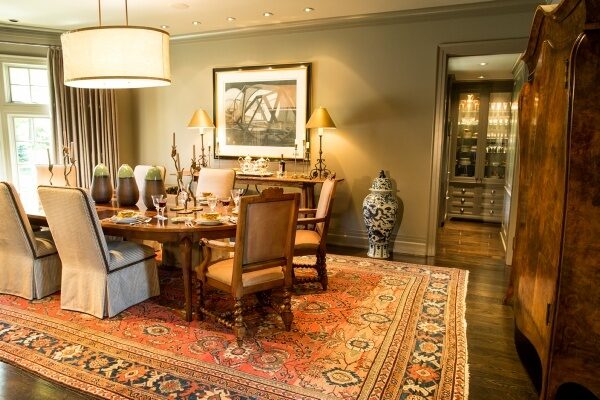 Homeowners looking to get the best price for their home are learning that if you want to sell quickly and score big profits, you need to remove clutter and make the place look inviting, not lived in.
Staging your home can help you sell it faster and possibly bring you more money, say many real estate professionals. The cost to stage a home is typically less than 1% of the list price, says Cindy May Davis, a Realtor with the Ann Wilson Homes Team for Keller Williams Realty in Arlington, VA, and the return is typically 1-5% percent over the list price.
Homeowners can hire a staging company, work with a real estate agency that does the staging for its clients or do it themselves. Here are 11 tips for staging your home that will have a positive impact on its price and appeal:
1. Give your home curb appeal
Most buyers start their home search on the Internet. Often their first impression of your home is a photo of the outside, Davis says. Before you take that photo, be sure you have spruced up the grounds of the house by weeding, mulching, trimming back trees and bushes, and power washing your siding and walkways.
2. Depersonalize and declutter
When buyers come into your house, it's important they be able to visualize themselves living there, Davis says. So take down anything personal, including family photos, collections, diplomas or awards, and replace them with generic artwork and photos. "This is often the hardest thing for people do to," she says. Have a friend come over to point out things you could put away in each room to eliminate clutter.
3. Clean your house
Make your house shine by cleaning everything including the inside of your appliances, the baseboards and windows, Davis says. Change your air filters and clean out your gutters. "This will show buyers that you do regular maintenance on the house," she says.
Keep in mind especially the bathroom and kitchen. These two rooms are scrutinized by homebuyers more than any others. Spend extra time cleaning sinks, tile, grout, shower doors, backsplashes and appliances. Making these areas shine will go a long way toward making your home attractive to buyers.
4. Get rid of odors
You may be accustomed to the odors of your own home, whether from pets or people. So ask a friend who won't hesitate to give you honest feedback to let you know what hits her nose as soon as she steps inside. Then track down the source of the odors and eradicate accordingly.
If you're a smoker or have a pet, it's important to get rid of odors. Be careful of using air fresheners, Davis warns, because many are too strong and they might suggest you are trying to hide something. Open the windows instead.
Right before showing the house:
Relocate pet care areas, litter boxes, and dirty-diaper containers. Clean around those areas thoroughly and replace carpet if needed.
Stow strong-smelling spices and pantry staples in plastic-lid containers.
Thoroughly scrub bathroom fixtures and other dirt magnets such as the back closets and entryways.
Replace air filters for the furnace and stove fan.
Don't cook foods that create clinging, strong odors including fish, onions, eggs and garlic.
Take out kitchen garbage and the bathroom trash.
Flush swab all toilets.
5. Neutralize colors
Potential homebuyers might not love the dark purple accent wall in the dining room as much as you do, so it's best to paint the walls a neutral color before you start showing the house, Davis says. You don't have to paint every wall white but it should be a neutral color that will appeal to a variety of people.
6. Turn up the lights
At every open house, Davis opens every blind and curtain to get let in as much light as possible. If a room seems too dark or the lamp is outdated, Davis says she will bring extra lighting or a new lamp to the open house. Make sure all the light bulbs in your house are working on the day of the open house.
7. Pare down furnishings
Oversized furniture can make a room feel smaller, Davis says. Furniture is there to help the buyer visualize what the room is used for, but it's best to minimize the number of pieces so the buyer can envision their own furniture in the room. Also, think about making bedrooms as cozy as possible, so people can imagine themselves waking up there every day. Consider staging one bedroom as a dual function guest room and home office or exercise area.
Ensure that traffic flow is functional and promotes conversation. Float furniture away from the wall and into conversational groupings to make this space feel larger and more inviting. Be willing to move pieces from other areas of the house to emphasize the beauty and function of the room.
8. Accessorize
After you remove all the clutter add some accents such as interesting coffee table books, throw pillows and blankets on the sofa, a bowl of fresh fruit on the kitchen counter and matching towels in the bathroom.
9. Make repairs
If there is anything that clearly needs to be repaired or if there are any unfinished projects, you need to take care of them before the open house. No potential buyer wants to see unfinished work inside the house.
10. Clean out the closets and drawers
Potential buyers will open every closet, cabinet, drawer and door, says Davis, and you will want to display as much storage as possible. Davis recommends using baskets to hold items that are normally just loose in drawers and in closets to make them look less cluttered. She also tells clients to remove 20-30% of what is inside each closet to show space between items that are hanging up. This will make the closet seem larger.
11. Check the floors
If the carpeting is stained, replace it. If you're using an old area rug, remove it. If your wooden floors are scratched, cover them with inexpensive area rugs.
12. Don't forget the yard
Homebuyers will judge a book by its cover. Remember to mow the grass, trim the hedges, rake the leaves and take care of any necessary lawn maintenance. A clean, well-kept yard creates a great first impression.
Staging a home is key to appealing to prospective buyers. Get more helpful information about selling your own home today.