What Is a Prefabricated Home?
December 11, 2019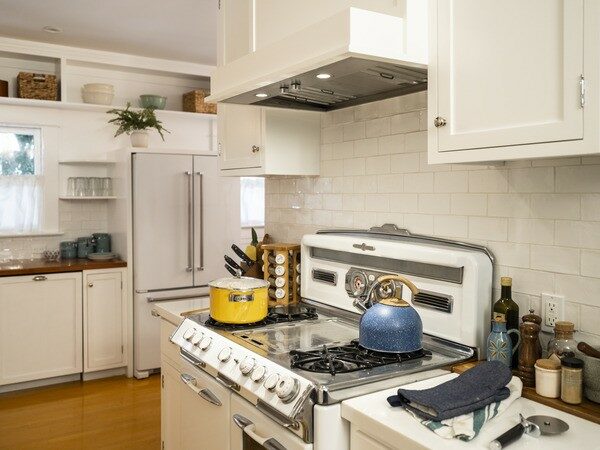 Are you ready to buy a home? If so, you have a lot of options — one of which is a prefab home.
A prefab home, or a prefabricated home, is a house that's built in sections at a factory and assembled once its components are delivered to your property. There are a lot of benefits to prefab homes — including affordability and faster construction times — but there's a lot to consider before you make a decision. If you're contemplating building a prefab home, here are some things to think about.
Different types of prefab homes
Prefab homes aren't all the same; you can have one designed to meet your needs. There are different types of prefab homes available, including:[1]
Modular homes
With modular homes, large sections — sometimes halves — of the home are completed in a factory before arriving on-site. Major interior fittings like electricity, plumbing, doors, closets and stairs are all built into the sections in the factory.
Panelized homes
A panel home, or a panelized home, is built in smaller pieces at the factory, and the majority of the interior work is completed on your building site. Often, these home packages come with the exterior walls, floor systems and roof trusses, and you have building contractors finish the home by building interior walls and installing plumbing and electricity.
Kit homes
A pre-cut home is delivered to your building site in a kit. The pieces are cut at the factory and delivered to you to complete the assembly using a set of instructions provided. These include the components you need to build the home, but they aren't as finished as panel homes.
The pros of prefab homes
There are pros and cons to any decision, and choosing prefab homes can have a number of benefits:
Fast build time
A prefab home takes less time to build than a stick-built home. Typically, stick-built homes take anywhere between one to four months longer to build.[2] With a prefab home, construction can begin in the factory while your land is prepped at the same time. Because building and site prep happen simultaneously, you save time. In addition, building a home in an indoor, climate-controlled factory is also faster than building on site, where weather and supply shortages can slow the process down.
Customizable
Many people think that prefab homes come straight off an assembly line without any options. With a prefab home, you can make changes or upgrades that make the house your own. For instance, you might upgrade the flooring, kitchen cabinets and bathroom countertops.
Easy shopping
Manufacturers have streamlined the home-buying process. When you decide on a prefab home, you make a series of decisions that suit your lifestyle and budget, and you're done.
Built according to local building codes
A prefab home is built to the exact same state and local building codes as a conventionally constructed home, and a prefab home builder typically works with one or more home manufacturers. Prefab homes are considered real estate. Market fluctuations aside, they generally maintain their value or increase in value over time, just like site-built homes.
The cons of a prefab home
There are some downsides to prefab homes too, including:
A lot to coordinate
While it's easy to buy the home, you still have a lot to coordinate. You're responsible for additional things like buying land, securing funds, prepping the site, getting utilities set up and buying a home insurance policy. It can be a lot to coordinate in comparison to buying an existing home that's on the market or having a general contractor facilitate some of these tasks with a stick-built home.
Limited options
While you can customize prefab homes, the options are still limited. To keep the process simple and affordable, you might only have a handful of flooring colors or cabinet finishes to choose from, for example.
Transportation costs
Moving a prefab home from the factory to a piece of land is an undertaking, and it can be costly. If you live in a remote area, expect transportation costs to be higher.
The cost of a prefab home
One of the benefits of a prefab home is the cost. Compared to a stick-built house, where the home is constructed on site piece by piece with lumber, a prefab home is less labor-intensive. Thus, it tends to cost less.
The cost of a prefab home is about 10% to 20% less than a stick-built home. Generally, a stick-built, non-luxury home runs about $150 to $250 per square foot, while a prefab home costs about $50 to $250 per square foot.[3]
As you customize a prefab home, the costs do go up. You may have more control over your build budget, however, because the starting prices for prefab homes are lower than for conventional stick-built homes. It's another one of the benefits of prefab homes.
Potential home buyers should ask their builder these questions:
What code(s) will my home be built?
Which manufacturer(s) do you use?
Where can I go to see existing homes you have built?
Whether you're in the market for your first home or your third, buying a prefab house may be the right choice for you. There are a lot of benefits of prefab homes, but with any home purchase, it's crucial to do research before you make a decision. If you're strongly considering a prefab home, learn about what to expect when acting as your own contractor to determine if you're comfortable handling these elements of the process.
[1] https://www.moneycrashers.com/building-prefab-home-types-cost/
[2] https://www.moneycrashers.com/building-prefab-home-types-cost/
[3] https://budgeting.thenest.com/prices-modular-vs-stick-built-homes-23826.html