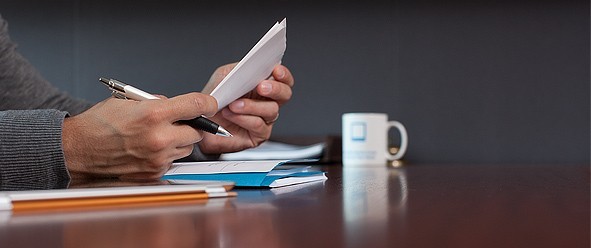 Find no-cost answers, guidance and even hands-on tax help.
It's that time of year again. Time to gather your documents, fire up your calculator, and re-learn the complex language of the Internal Revenue Service. Even the most experienced do-it-yourself tax filers can stumble on one of the countless lines and schedules, deductions and credits, and instruction booklets that somehow make things more confusing. There is help out there, and it won't even cost you anything—if you know where to look.
Make the Best of the IRS
Start by going straight to the source. The IRS can be reached by phone or live chat for basic questions, every day between 7 a.m. and 10 p.m. And the resources on their website are clearly written and easy to understand. Head straight to the part of the site that provides information, limitations, deductions and credits according to your taxpayer situation, whether you're an employee, self-employed, a parent, student, retiree and so on.
If you need additional help, you may qualify for free tax preparation in your community. Taxpayers who make $51,000 or less can participate in the IRS Volunteer Income Tax Assistance (VITA) program, which is run by helpful tax experts in your community. You can find the VITA location nearest you on the IRS site. There are also special VITA services offered to military personnel. You can find more about that on the Military OneSource.
Even if your income exceeds the $51,000 limit, you can still drop in to one of the IRS volunteer centers for face-to-face answers to a question or two. And if you run into tax trouble or get audited, you are entitled to a free tax advocate through the IRS as well.
Show Your Age
Regardless of income level, senior filers age 60 or older can get help through the IRS Tax Counseling for the Elderly (TCE) Program, which is also run by volunteers on a community level that specialize in pension and retirement tax issues. Volunteers working with the American Association of Retired Persons (AARP) are offering free tax-prep help to members of the over-60 set. Find a location near you through the AARP site.
Follow the Online Experts
The blogosphere can be a great place to find information, if you can find trustworthy tax experts. For example, the Tax Girl blog on Forbes.com is always a fun read.
Most importantly, keep your eyes open for free help where you live. In many communities, local politicians or organizations will sponsor tax-prep aid. Sort through your mailers and read fliers, check the local library and post office, and you may find a nearby organization willing to extend free tax aid.
While you await your tax return, consider putting that money to work for you. From traditional savings accounts to CDs to IRAs, Nationwide offers a variety of options to help you grow your savings with confidence.