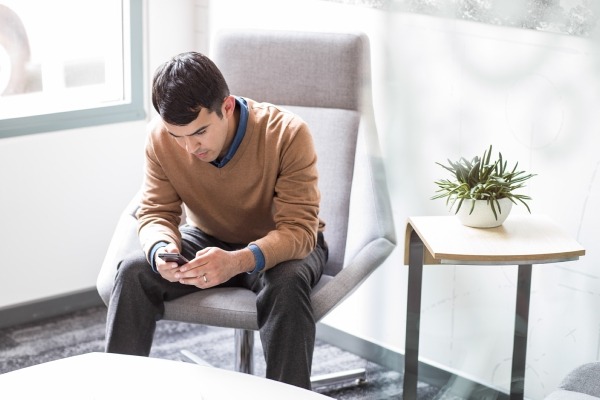 Many small-business owners are exploring the marketing potential of social media. By tailoring their social medial strategies to their customers and to their own capabilities, they are discovering new and effective ways to utilize social media tools to expand their businesses. The key is in developing a social media strategy that promotes your brand in a way that can be managed most effectively, conveniently and consistently.
Social media websites and apps have increased dramatically in the last 15 years and now represent a large portion of the activity on the Internet. Facebook had 1.6 billion monthly active users, while YouTube has over a billion users. Other social media platforms including Twitter, Instagram, LinkedIn and Pinterest are expanding their reach, too.
Social media services are popular because they are generally free and easy to use, and have huge benefits for small-business owners with tight marketing budgets.
Social media is visual media
A photograph can sell a thousand dresses if it's the right photograph. Using visual media including photographs, videos and infographics to sell products and services is a trend that continues to grow. If your company specializes in colorful products that can be displayed beautifully in photographs, or if you have a knack for graphic design or making videos, you have a powerful advantage on social media.
But be realistic. Many small-business owners lack the talent to create high-quality images and compelling promotional text. Posting a mediocre photograph or poorly written information about your products or business can damage your reputation. So enlist help if needed. Get someone with an unbiased opinion to review your content before posting.
Business-to-business and business-to-government strategies
Small-business owners focused primarily on other businesses and government clients need a more tailored strategy on social media to ensure they reach their desired clients. Social media platforms such as Twitter and LinkedIn may provide an effective means to reach those potential clients because those two online services have large and active business-focused communities.
Utilizing Twitter or LinkedIn to sell to business and government customers means identifying potential clients on those platforms and engaging with those clients in meaningful ways. That could mean publicizing white papers or other relevant news, organizing discussions on industry concerns, or highlighting your expertise in areas of interest to your potential clients.
Convenience and consistency
Social media offers a plethora of benefits, but small-business owners need to ensure they have the capabilities and the time to consistently implement their social media strategies. Many small-business owners have started blogs or debuted social media accounts with a huge surge of activity, only to find out how difficult it can be to continue producing quality content at a high level, or keeping up with user comments and messages. Facebook tracks small business owners' response times, which can be a beneficial tool for managing those feeds.
Starting out with modest expectations, trying out different platforms and adding content at a pace you can reasonably manage are good practices to follow to make the most of social media opportunities. Check out this list of 5 common small-business mistakes to avoid to learn more about the do's and don'ts of expanding your reach.