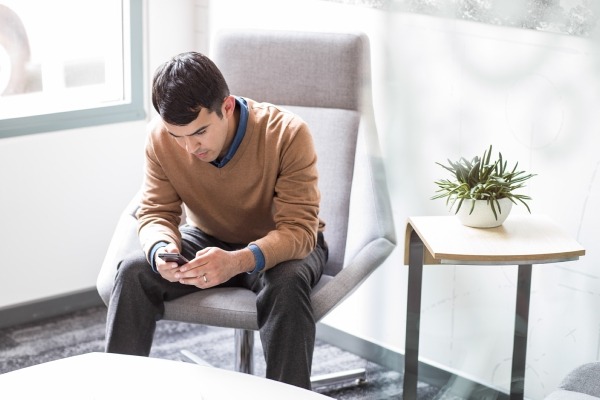 Many small-business owners are exploring the marketing potential of social media. By tailoring their social medial strategies to their customers and to their own capabilities, they are discovering new and effective ways to utilize social media tools to expand their businesses. The key is in developing a social media strategy that promotes your brand in a way that can be managed most effectively, conveniently and consistently.
Social media websites and apps have increased dramatically in the last 15 years and now represent a large portion of the activity on the Internet. Facebook had 1.6 billion monthly active users, while YouTube has over a billion users. Other social media platforms including Twitter, Instagram, LinkedIn and Pinterest are expanding their reach, too.
Social media services are popular because they are generally free and easy to use, and have huge benefits for small-business owners with tight marketing budgets.
Determine your ideal customers
Before you can develop an effective social media strategy, you need to know who your target customer is. Aiming to market to everyone in your community is too broad. Instead, create one to five personas — fictional people that include key characteristics of your ideal customers. For example, one persona may be a working mom aged 30 to 45. What else describes her and her family's needs that your small business can help with?
Go where your customers are
Use the personas to research what platforms your customers are using so you know where to focus your efforts. For example, 45 percent of Snapchat users are aged 18 to 24, according to Business Insider. If that's not your targeted age group, don't use Snapchat simply because everyone else is talking about it.
On the other hand, Pinterest is primarily used by women ages 25 to 44 and 42 percent of female Internet users are on Pinterest, Business Insider reports. LinkedIn is known for its highly educated users with high incomes, while few millennials use Facebook regularly.
Social media is visual media
A photograph can sell a thousand dresses if it's the right photograph. Using visual media including photographs, videos and infographics to sell products and services is a trend that continues to grow. If your company specializes in colorful products that can be displayed beautifully in photographs, or if you have a knack for graphic design or making videos, you have a powerful advantage on social media.
But be realistic. Many small-business owners lack the talent to create high-quality images and compelling promotional text. Posting a mediocre photograph or poorly written information about your products or business can damage your reputation. So enlist help if needed. Get someone with an unbiased opinion to review your content before posting.
Develop a written strategy
Posting on social media when the inspiration hits you is not an effective plan. Write down your business goals and the strategy that will help you reach them. Goals may include building a following in your city, driving people to your website or storefront, and creating a sense of community online.
Your strategy should include your personas and targeted social media channels, as well as the topics you will focus on, how often you will post on each channel and how you will monitor and analyze your social media conversations. Consider using a free social media management tool such as Hootsuite or TweetDeck (just for Twitter), or try out a free trial of paid tools such as Buffer or Sprout Social. These will allow you to schedule your social media messages, which saves time and helps you stick to your strategy.
Business-to-business and business-to-government strategies
Small-business owners focused primarily on other businesses and government clients need a more tailored strategy on social media to ensure they reach their desired clients. Social media platforms such as Twitter and LinkedIn may provide an effective means to reach those potential clients because those two online services have large and active business-focused communities.
Utilizing Twitter or LinkedIn to sell to business and government customers means identifying potential clients on those platforms and engaging with those clients in meaningful ways. That could mean publicizing white papers or other relevant news, organizing discussions on industry concerns, or highlighting your expertise in areas of interest to your potential clients.
Engage with your community
Get involved with your community and let people know you're involved. Cheer on and congratulate local high school teams, interact with local events and start conversations online with other businesses. Social media is not just about marketing and constantly promoting your products or services. That turns off people quickly. Focus only 20 percent on marketing, the other 80 percent on connecting.
Convenience and consistency
Social media offers a plethora of benefits, but small-business owners need to ensure they have the capabilities and the time to consistently implement their social media strategies. Many small-business owners have started blogs or debuted social media accounts with a huge surge of activity, only to find out how difficult it can be to continue producing quality content at a high level, or keeping up with user comments and messages. Facebook tracks small business owners' response times, which can be a beneficial tool for managing those feeds.
Starting out with modest expectations, trying out different platforms and adding content at a pace you can reasonably manage are good practices to follow to make the most of social media opportunities. Check out this list of 5 common small-business mistakes to avoid to learn more about the do's and don'ts of expanding your reach.