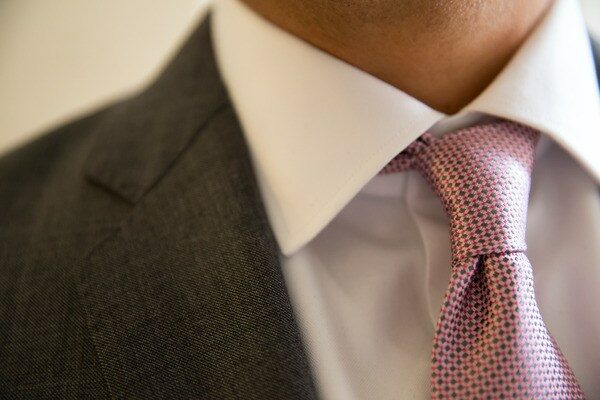 Getting dressed in the morning and even just putting laundry away are easier when you have a thoughtfully organized closet. And great organization starts with great design. Creating a DIY walk-in closet, you've customized from the floor up allows you to choose the exact components, layout and finishes you dream of. Consider these important factors as you begin planning a walk-in closet that's tailor-made to your specifications.
Draw up some loose design plans
This first step is all about your vision. Think about what your dream closet looks like and what it'll help you do. Consider the type of emotion you want to experience when you walk into the closet. Don't worry about getting too specific now. At this stage, the important thing is that you're thinking about your goals so you have a general idea to work towards.[1]
As you envision basic plans for the space, it's also wise to set a plan for your budget. This helps you determine the cabinetry, drawers, rods and finishes that are within reason for your project later on.
Be flexible to changes in your plan
Get prepared to get flexible [2]. As you're working on the space, some unique challenges might pop up that require clever construction solutions. Or, those mirrored cabinets you like might be too far above budget to be realistic. The more flexible you're willing to be initially, the happier you'll be with your end results. Make the decision to anticipate a few changes to your plans. And who knows? The creative thinking that flexibility requires might help you build a walk-in closet you like more than you imagined.
Take inventory of what you want to store
You want your closet to be a functional space where you can store everything you need to. Take inventory of what's in your current closet and of anything else you want to store in the revamped space that isn't there right now.[3] When you have a clear sense of what you own and need to organize, it's easier to decide which storage components you need. You might also realize that you need to adjust your plans to accommodate things like your winter wardrobe or bulkier bed linens.
Decide on the layout
Now it's time to start tightening up your plans. Ask yourself — and answer — questions about your preferences and your things. Consider the following [4]:
Do I prefer open shelving or drawers?
Do I like to fold my clothes or hang them up?
How often do I shop for and buy new clothing? Will I need extra storage space to expand into, even if it might stay empty for a while?
Which types of storage haven't worked well for me in the past? Which ones did work well?
How many shoes do I have, and how do I want to store them?
What's my plan for small accessories like socks and belts?
How do I want this room to feel?
If you're sharing this space with a partner, it's helpful to go over the questions together and answer them. This is another time when your willingness to be flexible may come into play.
Measure the room
Carefully measure the empty closet space. Get the height and width of each wall. Take note of features like vents, windows, doors, ductwork and electrical outlets. At this stage, it's helpful to draw up a floorplan of the room. Write down the corresponding measurements on it. Sketch in the features your design needs to accommodate, along with their dimensions.[5]
Start designing
With your measurements in hand, it's time to start brainstorming and designing your DIY walk-in closet. Keep function in mind, but feel free to get creative and express your personality, too.
Pay attention to your budget as you begin researching different closet systems. You may find that custom building all your shelving ends up being a better budget choice to fit a closet with short walls that don't accommodate the standard-sized components of premade systems. Or, you may find that a ready-made closet system comes with exactly the shelving, drawers and racks you need.
Think back to the questions you answered earlier. Make sure you're shopping for components that adequately store what you're planning to keep in the closet. Hone in on user-friendliness, too. For example, if you know you don't like looking at stacks of sweaters, plan for some drawers instead of all open shelving. See what's available at multiple retailers to get more ideas about the types of premade components available.
Once you've figured out the components and how you'll arrange them, determine what you want them to look like. You might choose something in the same wood nearby bathroom cabinets are crafted from. Or, you might use your clothes as a cue. If you have lots of business attire, rich cherry wood can pair nicely with your outfits. If you get dressed up often, mirrored cabinets can add boutique-worthy glamour.
Walk-in closets offer a great opportunity to make the most of your space. And, when you build your own closet, you get a chance to learn some useful home-improvement skills along the way. Learn more DIY tips for your home such as DIY decorating or DIY painting.
[1] https://sawdustgirl.com/how-to-plan-and-design-a-built-in-closet/
[2] https://www.forbes.com/sites/houzz/2015/11/03/how-to-design-a-practical-closet/#6f201ee44674
[3] https://letsliveandlearn.com/closet-decluttering-inventory-tips-printable/
[4] https://www.closetworks.com/closet-blog_how-to-plan-a-closet.shtml
[5] https://sawdustgirl.com/how-to-plan-and-design-a-built-in-closet/