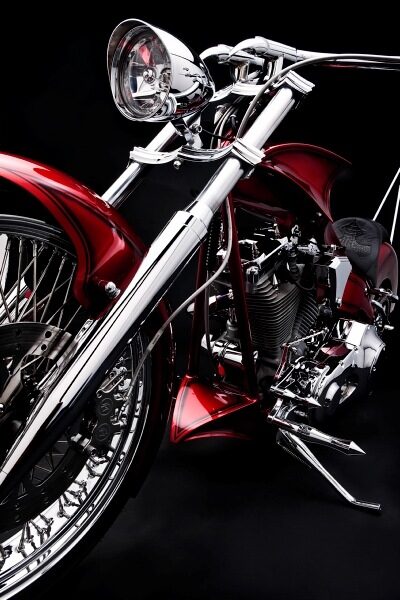 When companies set out to name a motorcycle, they generally try to come up with something that reflects its personality. The motorcycle name sets the tone and the expectation for what's in store for the buyer.
But that hasn't always been the case. Before there were marketing departments and consumer focus groups, there were a bunch of guys in a room creating names for their newest models.
Let's look at seven cool motorcycle names you've probably never heard of:
1. Dream
Who says your dreams can't be bought and sold? Dreams were certainly for sale in the early 1960s, at least, when this Japanese import hit American shores. The bikes were light and easy to handle, and the company kept this Dream alive for 10 years.
2. Satan
Someone had to know this wasn't going to be an easy sell – at least not for the U.S. market. Perhaps the name has a different meaning in its native Czechoslovakia, – the company started in 1929 but only lasted for one year.
3. Snob
For four years, from 1921 until 1925, this German manufacturer wanted us to take a Snob home with us. But with its 155cc, most consumers just turned up their noses at it.
4. Anker
This German company started out making sewing machines and bicycles in the late 1800s, then graduated to motorbikes in the 1940s.  (No word if they came with a bobbin and thread.) Although the name "Anker" might make one think more of a tethered ship than a freewheeling ride, the company continued making them until 1953.
5. Flying Merkel
Sure, it sounds like an act you'd see at the circus, but when this motorcycle hit the road in 1902 it was actually pretty innovative for its time, introducing the patented spring front fork. Unfortunately, that wasn't enough to keep it from going under by 1916.
6. Whizzer Pacemaker
It's hard to say which would have been harder for the marketing team, encouraging customers to get a Pacemaker or asking them to take a Whizzer for a spin. But to its credit, the Pacemaker did help jump-start the electric scooter craze in the U.S. in the 1950s.
7. Genial-Lucifer
I guess they didn't learn from Satan. Or maybe they thought he just needed to sound friendlier. This French-made bike, which debuted in 1928, actually sold for three decades.