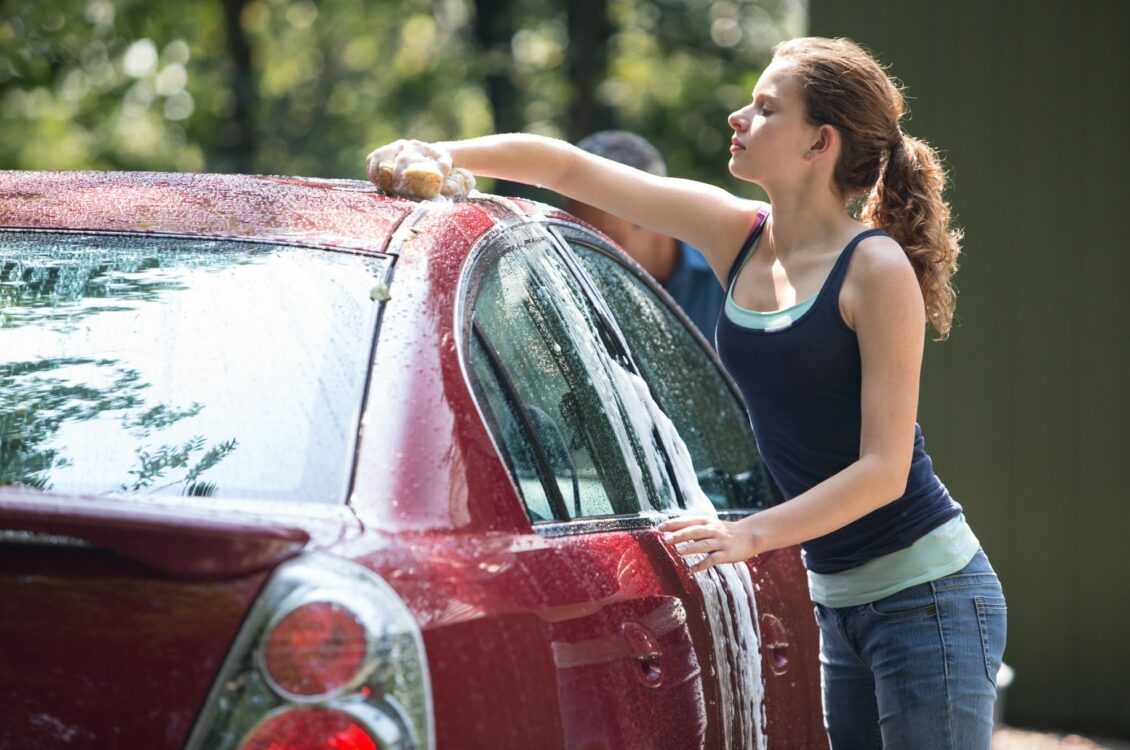 That newly washed car look never sticks around for long. The exterior loses its shine after one rainy day drive and it's time to head to the car wash. However, with the recent advances in car paint technology, you may not need to.
Nissan recently developed a self-cleaning car prototype that uses nano-paint technology to repel mud, rain and dirt. While nano-coating has been used on items such as mobile phones to diminish fingerprints and resist water, this is the first time it's being used on an automobile.
How exactly does it work?
The technology, called Ultra-Ever Dry, builds a layer of air between the paint and the environment that shields the vehicle's finish from muddy water and road spray. The dirt simply rolls off the surface. Engineers at Nissan Technical Centre Europe are testing whether the paint can withstand various weather conditions. Depending on the results, this feature could become an after-market addition.
What are the benefits?
The upside is obvious – fewer trips to the car wash means one less errand to run resulting in more money saved. A typical full-service automatic car wash can range from $15 to $30 depending on the services, type of vehicle, protectants, polishes and waxes used. According to Autos.com, most companies charge from $6 to $22 more for larger cars.
If grime-resistant paint becomes available, it will likely carry a steep price. Would you buy the self-cleaning car if you could avoid doing the dirty work?
Any third-party trademarks or brands are the property of their respective owners. Their inclusion here is provided for informational purposes only, and does not constitute an endorsement of any third party by Nationwide. Nor does it imply, directly or indirectly, any sponsorship or affiliation between Nationwide and such third parties.