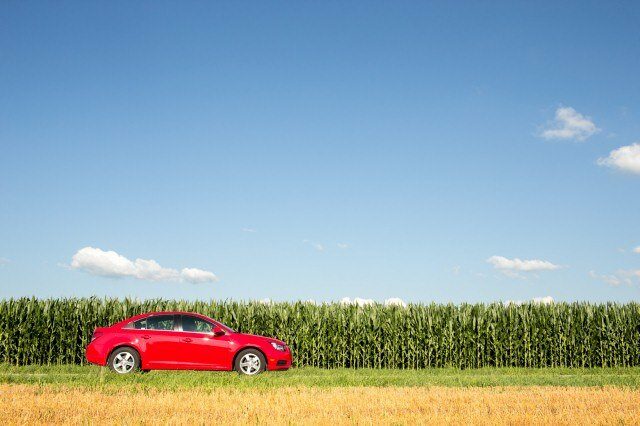 Most of us look at cars as more than mere transportation; they're also an extension of our personalities. Whether we want a small and sporty car that screams "fun!" or a four-door sedan that gives off an air of luxury and professionalism, there's something that draws each of us to certain cars.
It's not just the style and design of cars that catch our eye and interest – color plays a tremendous role in how much we like certain vehicles. It's not just what that color means to us. Psychologically, whether we consciously realize it or not, we choose the color of our car to send a message to others.
"People want to be seen in something that's indicative of their personality," explains Nancy Lockhart, color marketing manager with Axalta Coating Systems. The Detroit company provides custom color for automotive manufacturers, and has tracked color car trends since 1953. The company releases an annual report on the most popular car colors as defined by region.
There are a lot of things that drive the popularity of certain car colors, Lockhart says. "When small cars are popular, that drives color change. The age of the buyer, the amount of money they have to spend, even global events like the environmental movement all affect the colors that people want on their cars."
For example, when it comes to luxury cars and SUVs, black has a slight edge over white. However, for non-luxury SUVs and trucks, white vehicles are more popular than their black counterparts by 13 percent.
Overall, white is clearly the most popular car color, and has maintained the top spot in North America since 2007.
According to color consultant Leatrice Eiseman, here's what some of the most popular car colors say about your personality – and why they might appeal to you:
White: With the introduction of pearlized paint, white cars entered a whole new dimension, Lockhart says. Today, white exudes a sense of freshness and cleanliness with a high-tech but elegant feel, and its owners are likely to be tidy and techie as well.
Black: There's no such thing as basic black these days, and today's black car is definitely a power ride. Black cars appeal to our sense of elegance and empowerment.
Red: No other region in the world likes red cars more than North America. Whether it's the fabled Little Red Corvette or a little red Smart car, this color is dynamic and eye-catching, and those who own red cars are typically outgoing and energetic.
Blue: Blue hues run the gamut, and so do the people who own them. Lighter blues reflect a sense of calm and coolness, while dark blues speak to being more confident, powerful and in control.
Orange: It's hard to miss a bright orange car driving down the road – and their drivers wouldn't want it any other way. Orange cars, like their drivers, are unique and often stand out from those around them.
Silver and gray: Although born from the same family, these two colors are different – and they appeal to different types of drivers. Silver's distinctive shimmer speaks to all things high-tech and sophisticated, while gray is its more practical, sober sibling.
Yellow: Have you ever seen a yellow car that didn't look fun? Chances are, no. Yellow cars project a sense of joy and adventure, and it's a safe bet that their owners are enjoying the ride, no matter where it takes them.
Want to make sure the color of your ride shines bright? Check out these 5 Car Cleaning Hacks that will help your car look its very best.