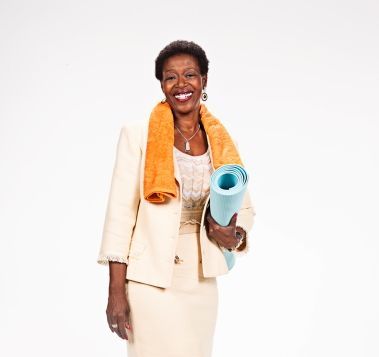 At Nationwide, we know being healthy is important. Recently, we earned Gold Level HealthLead Workplace Accreditation for our healthy workplace because of our associates' commitment to make living a healthy life a priority.
It's not always easy to stay healthy if you work at a desk all day, so we've put together 10 great tips to stay fit at work.
1. Find ways to fit a few more steps into your day – and do it. To move a little more, park farther away, take the stairs or map out a walking route.
2. Wear a pedometer or other activity-monitor. Studies show when you track, you walk more. Know your baseline and then try to increase over time to 10,000 steps a day.
3. Buddy up. Find a co-worker to help motivate you to reach your goals.
4. Take advantage of work or community resources, like health screenings, nearby parks and wellness discounts.
5. Plan out your lunches and snacks for the week. Make more informed decisions by checking food labels and nutrition information.
6. Avoid the drive-thru. Pack a healthy lunch instead.
7. Look for new ways to go to places you frequent most. Just by tweaking your route, you can often double your steps or add in a staircase.
8. Create mini-challenges in your work group. Challenge coworkers to eat breakfast for a week, add in a serving of vegetables or floss daily.
9. Traveling? Don't give up your routine. Plan ahead for meal options and stay hydrated. We often substitute food when we aren't hungry, but are actually thirsty.
10. Track your food intake by writing in a journal or using a smartphone app. Tracking your food consistently improves weight loss success.
Now that we've given you our best tips, we would love to hear yours. What tips do you have to stay healthy at work?