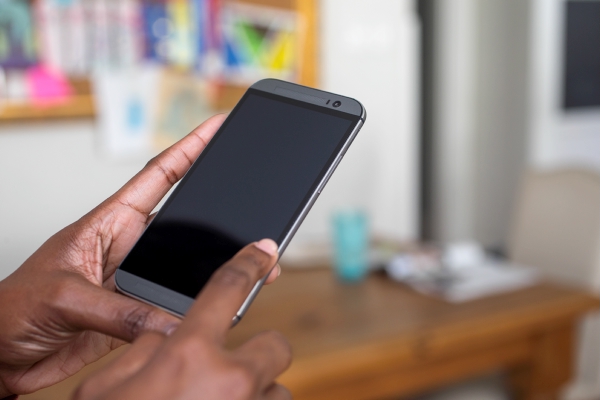 Whoever said that getting there is half the fun clearly had not spent the day trying to read an outdated map – or, worse, following the directions of a well-meaning but not-so-accurate GPS device.
As smartphones have become more robust, and driving apps have popped up to help them become some of the best navigational devices on the market, the sales of standalone GPS devices have declined. For those who swear by their smartphones, the advantages over a standalone GPS include an interface that's often easier to use than a traditional directional device and live traffic updates without having to pay an extra fee.
Of course, the best co-pilot is the one that is always accurate, so it's important to choose an app that won't steer you astray. Here's a look at five great no-cost mapping apps for your iPhone or Android:
1. HERE
This app was named "Best Automotive App" in 2015 by Germany's leading automotive magazine, AutoBild, which is proof of its global fan base. HERE provides maps around the world, whether you're driving, walking or even taking the bus. One important feature: The maps are available offline as well, which means you can save them to your phone and access them without draining your battery — or when you can't get a connection.
2. WAZE
WAZE has quickly become the darling of many drivers. Your passengers can contribute real-time information to alert others on the road about accidents, road construction, traffic jams and other hazards that could slow you down. You'll get an estimate of how long a delay to expect, but what's even better are the alternate rerouting suggestions that change along with traffic conditions. Just remember to let keep your eye on the road and let your passengers use the app while the car is in motion.
3. Google Maps
Most of us first discovered Google Maps as a desktop mapping service, and today it is one of the most reliable mobile map apps available. Offering real-time navigation and updates on traffic slowdowns and delays, as well as options for faster routes, it now offers offline maps that allow you to navigate without an Internet connection and indoor maps of such places as malls, airports and stadiums.
4. MapFactor
As one of the most feature-rich mapping apps available, MapFactor is presently available only for Android (and is the only one on our list not made for iOS). It provides turn-by-turn navigations for most countries, a route calculator and simulation, and consistently earns high praise for its customization and accuracy. It allows you to search for such things as points of interest, road alerts and even speed cameras.
5. Maps.Me
Most mapping apps talk to you; Maps.Me does not. So if you're driving solo, this might not be your best bet, but if you have a passenger who's checking the route – or if you just want to have the route beside you "just in case," this app is a great find. It's simple, and could be ideal for the technophobe driver who gets overwhelmed by the many features of most mapping apps but still needs to get from Point A to Point B.
These apps will help you find your way, but it's even more important that you reach your destination safely. Check out this road trip safety tips slideshow.