Social media is an important tool for business owners and managers. It can help you make connections with new and returning clients or patrons, build trust and provide customer service. Navigating through setup and maintenance for social media accounts might seem confusing, but you can easily make a business page on Facebook to get started. Follow these simple steps to create a Facebook Business page.
1. Go to Facebook, log in and get started
On facebook.com/business, click on the Get Started tab and choose Facebook Pages from the menu options.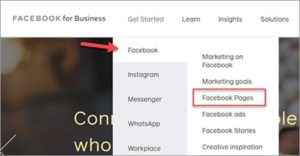 Then, click the Create a Page button.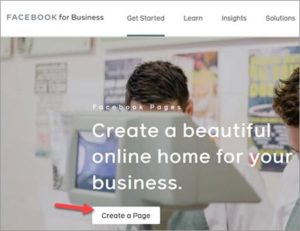 In the Create a Page section, input your business name or brand name in the Page Name section. Then, choose a category for your business. Facebook prompts you to type in the category you think your business belongs in, and then it provides choices that may match. For example, if you type "flowers," category options include "Florist," "Garden Center" and "Gardener," among others.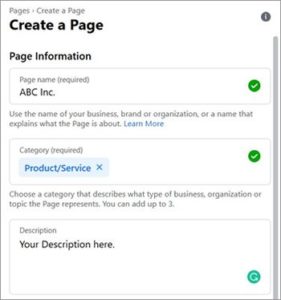 2. Set the name of your page
You want people to easily find you, so it makes sense to use the name of your business. If you have listings elsewhere online, try to make sure your name is uniform across the web. Try to make it as easy as possible for customers to find you. Consistency is key. Slogans or alternative names are best saved for your description. Provide your address and phone number, if your business has them.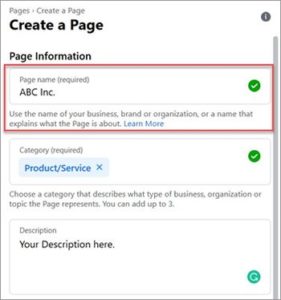 3. Add a description
This is the About section of your business page where you describe your business. This is a great opportunity to plug in key words and phrases that customers might search for when seeking the services you offer. In the Story section, you can click Edit and add a more information. As stated above, slogans are great here. Your hours and location are added under Page Info. Click Edit Page Info in the upper right-hand corner to make changes.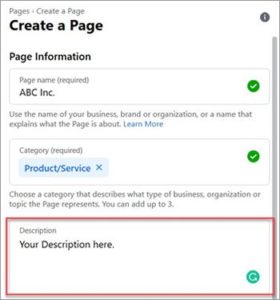 4. Add a Vanity URL
This is your username and can be up to 50 characters. For example, Sammy's Pizza might have a vanity URL of @sammyspizza. Again, make it easy for customers to find and remember.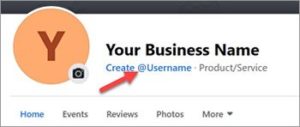 5. Choose a profile picture and a cover photo
All Facebook Business pages have a space for a cover photo and profile picture. It's important to choose something relevant to gain credibility with visitors — you want them to know right away that they're on the official Facebook profile for your company. You can use a logo or a photo of your business if you have a storefront. Check Facebook's notes[1] on the sizes and how images and photos will display to ensure you choose the most effective images.
Foster a professional image by using as high-resolution a picture as possible. Pixelated photos don't always make the best impression.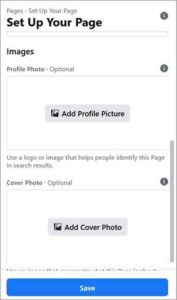 6. Add a call-to-action button
A helpful feature you may want to use is the CTA button. You can add the option to contact you or even order goods and services. Just click the + Add a Button below the cover photo. Then, choose from the dropdown button. Follow the instructions and be certain to click Finish to save your choices. Test the option you chose by hovering your cursor over the button and choose Test Button.

7. Activate messaging
Use Facebook Messenger to respond personally to people who reach out with questions. Your response time will be visible on your page for customers to see, so it's important to monitor and respond in a timely fashion. A good goal to shoot for is less than 24 hours. Use features like Away Messages to let customers know you may need some time to respond, or set up Instant Replies, which sends a programmed response immediately.
8. Publish your page
Once you've added the main elements listed above, the next step is to publish. Your page will go live, and customers can start visiting it. Establish a posting schedule to make sure the page is up to date and offers followers and readers new information. Make a plan to interact with comments to foster conversations and show responsiveness. Consider adding a variety of different types of posts such as events, business updates and even links to other sites for topics that would interest your target demographic. This can help position you as a trustworthy, engaged company.[2]
Setting up a Facebook Business page can help increase your engagement with customers — and maybe even attract new ones. As you get started in the world of social media for business, try out these marketing tips to start getting the most from your profiles.
[1]https://www.facebook.com/help/
[2]https://www.postplanner.com/build-better-relationships-with-facebook-fans/