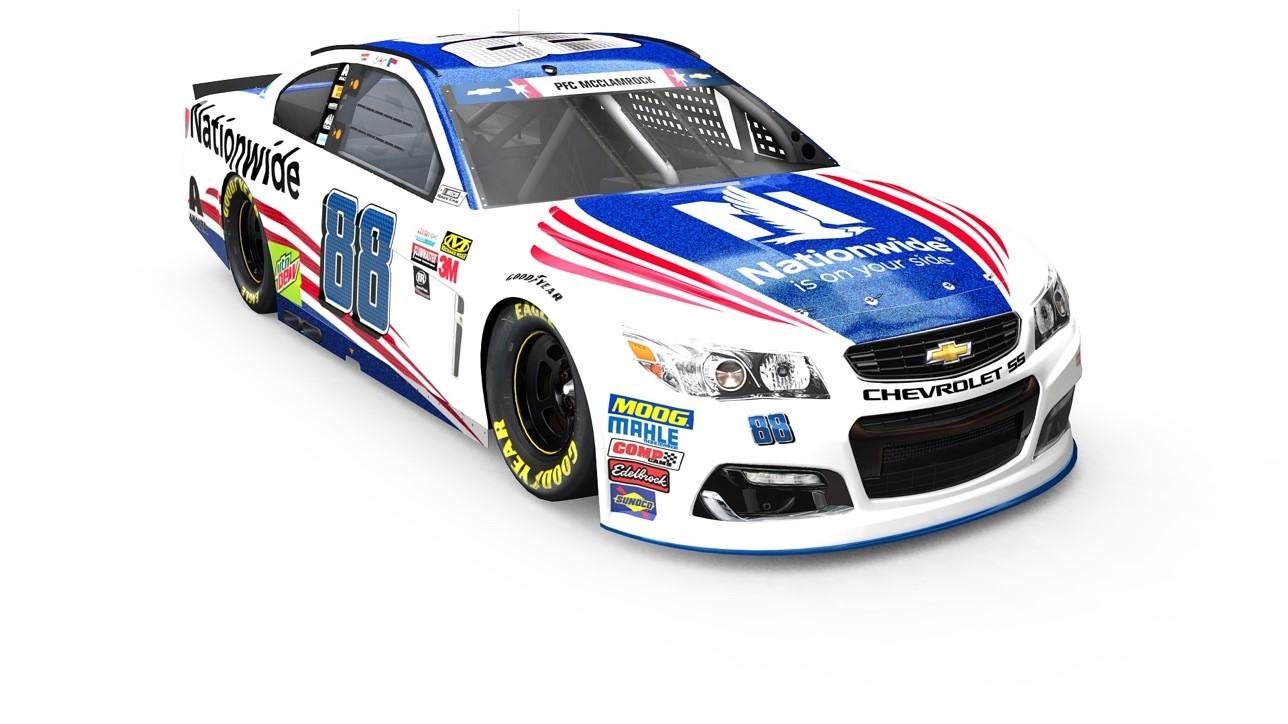 As a baggage screener for the Transportation Security Administration (TSA) in Charlotte, North Carolina, James F. McClamrock was inspired by the soldiers he saw passing through the airport. He had been interested in joining the military for years, and the soldiers seemed to be a constant reminder of that goal. In 2009, he enlisted in the Army, finally realizing his dream of serving his country.
On Sept. 7, 2010, the 22-year-old made the ultimate sacrifice when he was gunned down by an Iraqi soldier at the Balad Air Base in Iraq. One other U.S. soldier, Sgt. Phillip C. Jenkins, was killed, and nine U.S. troops were also injured in the attack.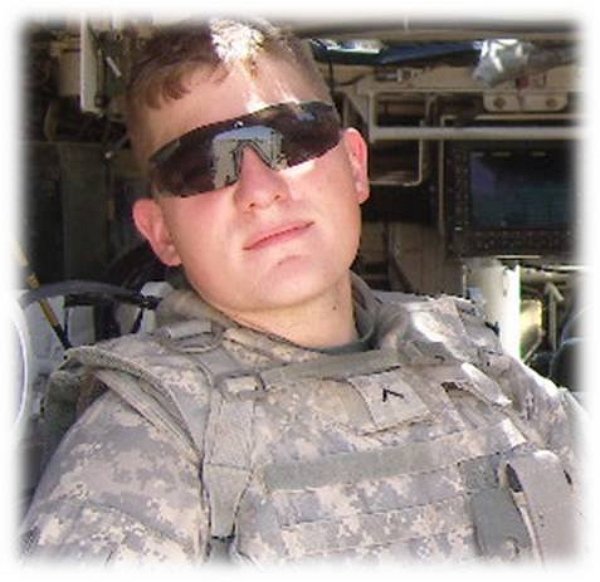 While his widow, Shannah, and his parents remember him every day, this year his memory will be shared by the nation during the May 28 race at Charlotte Motor Speedway. When Dale Earnhardt Jr.'s No. 88 Nationwide Chevrolet SS takes to the track, fans will see the name of Private First Class James McClamrock on the windshield in the space where the driver's name is traditionally displayed.
The tribute is part of NASCAR's 600 Miles of Remembrance, in which all drivers honor members of the U.S. Armed Forces who lost their lives while serving their country.
McClamrock's name on the windshield is integrated into a patriotic paint scheme that has become a tradition for drivers on Memorial Day weekend. The 57th annual NASCAR: An American Salute initiative kicks off on Memorial Day weekend and runs for seven weeks, wrapping up on the Fourth of July. It is both a solemn and celebratory tradition that allows NASCAR drivers, teams and fans to show their respect and reverence for the men and women who have lost their lives in duty, as well as for those who put their lives on the line daily to serve our country.
In addition to bearing McClamrock's name, the primary blue and white paint scheme on Earnhardt Jr.'s No. 88 Nationwide Chevrolet SS has been updated to feature a patriotic red, white and blue design. The paint scheme was unveiled to the country via social media on May 15.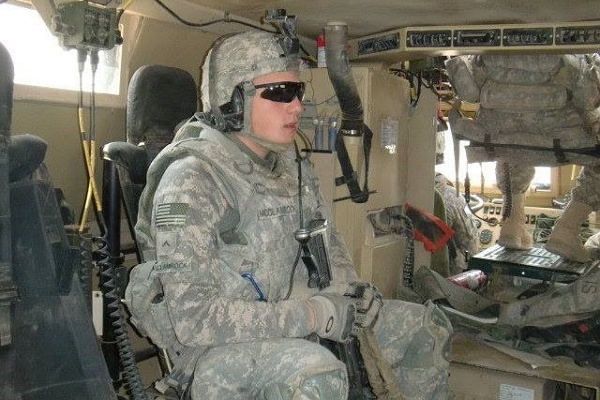 Fallen but not forgotten
As part of the special day of remembrance, McClamrock's family will attend the May 28 race as the personal guests of Earnhardt Jr. and Nationwide.
"When Nationwide called us and told us that James had been selected for the #88 car, our hearts overflowed with joy," said James' mother Susan. "As a grieving family, one of our greatest fears is that our son, a fallen soldier, will be forgotten at some point.  So we were just thrilled when they informed us that James would be honored and remembered by Dale Earnhardt Jr".
Nationwide learned of McClamrock's sacrifice through members of Nationwide's Military Associate Resource Group, who are friends with the hero's family. Upon hearing more about his story, the Nationwide MARG thought that including him in the 600 Miles of Remembrance program would be the perfect way to honor his service. The idea immediately found the support of both Earnhardt Jr. and Hendrick Motorsports.
Leigh Walther, first president of Nationwide's MARG, has known McClamrock's widow, Shannah, for many years and his mother, Susan, Gold Star Mother/Liaison for Tribute To The Troops, a 501c3.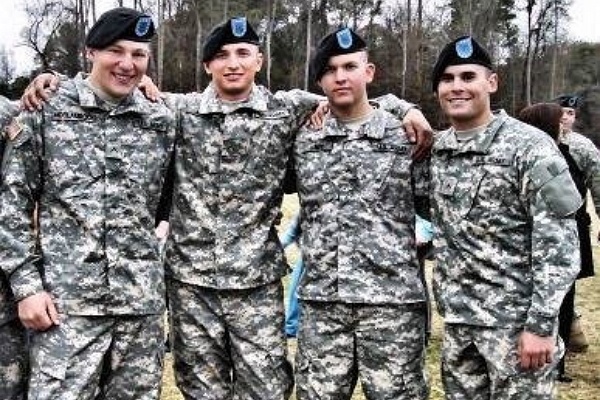 Honoring heroes
The NASCAR initiative fits hand-in-glove with Nationwide's long-standing tradition of supporting the U.S. military. The Nationwide MARG was created to connect Nationwide associates who previously served our country, and to raise awareness of and appreciation for military service in the community.
Nationwide also supports and honors the Uniformed Services Employment and Re-employment Rights Act (USERRA) and last year hired its 1,000th veteran in just four years.