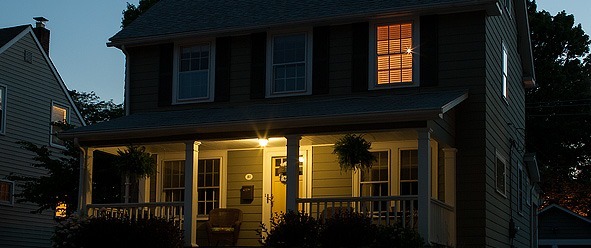 Thinking of buying a new home or remodeling or redecorating the one you already own? It might be a good time to take a look at your homeowner's coverage, according to the Insurance Information Institute. In fact, you should review your coverage at least once per year even if you're not considering major changes. Here are the basics on what your homeowner's insurance should cover. Talk to your insurance agent about whether you need to change your current coverage.
The physical structure of your home
With fluctuating real estate prices, it's understandable if homeowners are uncertain about the value of their homes. Your insurance should cover the cost of rebuilding your home at current construction costs, but not the cost of the land. This is not the same as the purchase price of your home. Ask your insurance or real estate agent to help you calculate the cost of replacement based on square footage. Also consider the cost of replacing anything you've added, such as a custom kitchen, new windows and other improvements.
Your personal possessions
To know whether you have enough homeowners insurance coverage for your possessions, conduct a home inventory. Document everything you own and what it would cost to replace it. Given that many homeowner's policies set the limit based on a percentage of the replacement cost of the home, if you have very valuable items such as jewelry or artwork, ask your agent about a rider or floater to cover them.
Additional living expenses
If your home is damaged, you'll need somewhere else to live while it's being repaired, so you'll need coverage for the cost of rent or hotel bills, restaurant meals and other living expenses. If you rent out part of your home, you should consider making sure your homeowners policy covers the lost income. Many policies include this coverage as a standard amount, but if you need more coverage, you may be able to buy an additional policy.
Liability
Homeowner's policies may provide coverage in the event you, your pet or anyone in your family injure or cause property damage to someone else, wherever it occurs. The coverage may help reimburse you for court costs and may pay damages if there's a lawsuit. Most policies provide basic liability coverage, but you can add to it with umbrella or excess liability coverage.
To determine the right coverage for you, talk to your agent, and provide as much detailed information as possible. Together, you can work to help you get the policy you need.