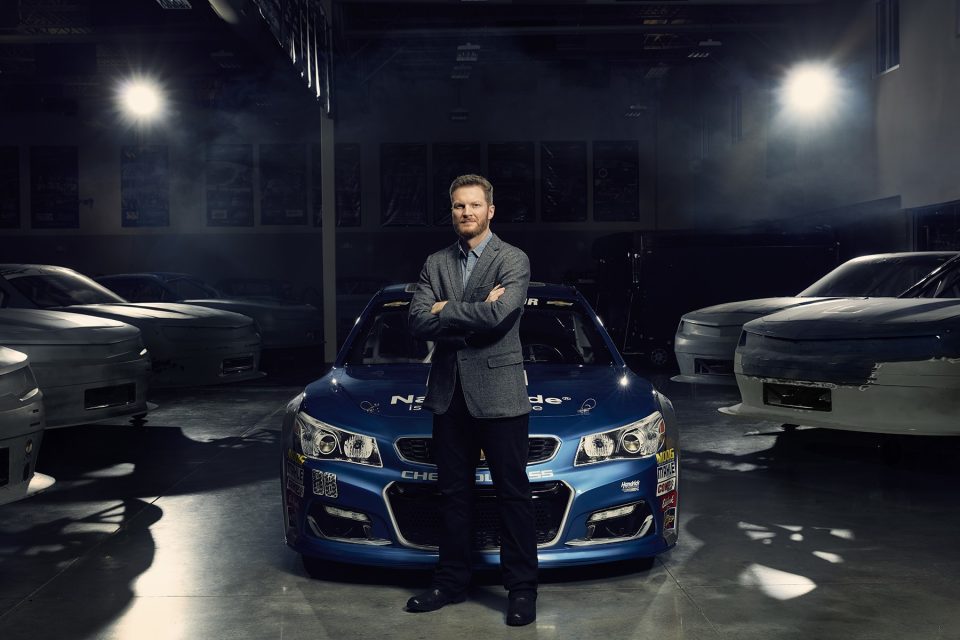 Dale Earnhardt Jr. is one of the most high-profile drivers of our time. Both on and off the track, he is recognized and admired by fans. But while Dale Jr. makes it look effortless, those who want to follow in his footsteps will soon learn that the road to racing is not an easy one.
One can say that racing is in his blood; as son of NASCAR legend Dale Earnhardt Sr. and grandson of both stock car fabricator Robert Gee and NASCAR's Ralph Earnhardt, Dale Jr. may have seemed destined to drive. But the right name – or even the right opportunity – doesn't guarantee success.
Anyone who wants to go the distance as a NASCAR driver will quickly discover that the sport is incredibly rigorous and competitive. Races are long, hot and fierce, and according to NASCAR.com, many of today's top-tier drivers depend on intense workouts to keep them fit for the track. Driving a car for hours on end demands a high level of both physical and mental stamina, and you'll need upper body strength to maneuver the steering wheel for hours on end.
Being in peak physical condition is just one piece of the puzzle; to gain those all-important sponsorships, you'll also need to have a certain amount of charisma and be well-spoken to be able to create the kind of positive representation sponsors are looking for.
Training for the track
As with most sports, learning those skills early in life gives great advantages down the road. Dale Jr., for example, was considered something of a late bloomer because he didn't begin his racing career until the age of 17. Race car drivers must develop incredibly fast reflexes and the kind of precise driving skills that only come from years of practice.
Many drivers start young by practicing with go-karts or in open-wheel midget cars, gradually progressing to larger and more powerful cars as they improve their confidence and driving skills. Some even take advantage of home gaming platforms and use NASCAR driving games to work on reflexes and other driving skills.
Of course, nothing beats the real thing, and getting time on the track is the only way to ever break into the business. You'll need to understand the business of racing, which is why reading biographies and following your favorite drivers are good ways to learn more about the behind-the-scenes realities of racing.
Working on a pit crew to get comfortable in the environment, or enrolling in an automotive institute that specializes in NASCAR-related courses, is another way to learn more about how a car's various systems work and to begin networking in the industry.
If your heart is set on following the dream of driving as a career, remember that it takes determination and, like other sports and careers, will demand that you work your way up the ladder – proving yourself at every turn.
Keep in mind that while drivers like Dale Jr. may seem to be following in the family business, there's much more to it than having the right name. However, Dale Jr. does insist that his bloodline has been very important in his career – but not in the way you might think. He credits the support of his older sister, Kelley, with his success both on and off the track.
"Kelley's always just been kind of my guardian angel," the two-time Daytona 500 winner explains. "She's kind of been over my shoulder all my life."
Learn more about the special bond between Dale Jr. and his sister here.