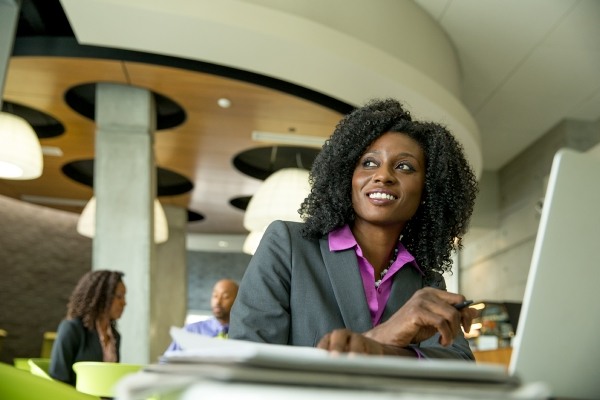 The internet continues to create new opportunities for savvy entrepreneurs, particularly when it comes to starting an online business. The costs have the potential to be smaller compared to brick-and-mortar organizations, and the audience that your products or services can reach is vast.
While opening an online small business has its advantages — working for yourself, lower overhead costs, fewer barriers to entry and access to a global consumer base — you'll still need to carefully consider the products and services you want to offer and possibly build a site to provide them.
What to consider when starting an online business
As you're learning how to start a company, one of the first steps is deciding the type of online business to run. Consider your skills, any industry-specific knowledge you have and your vision for your life as a business owner.
Your answers may guide your decision. For example, if you worked as a nail technician for a decade, you might decide to parlay that expertise into running an online shop that sells manicure supplies.
Online businesses depend on websites, and you'll need one to interact with customers. There are several different options to pursue, with some of the most common including the following.
Types of Online Businesses
Ecommerce business
Online ecommerce businesses can take many forms, but in general, they involve creating your own self-hosted website that features an integrated shopping cart. You source and list products on the site, customers make purchases and payments via your website, and you ship products to them directly.
One benefit of building an ecommerce site is that you have complete control over what you include. You choose the shopping cart program and fully customize the site's appearance, which is important in giving customers an easy way to navigate your offerings and request assistance. You'll also need to negotiate prices on products and a physical space to store products before packing and shipping them yourself.
Auction business
To run this type of business, you use an auction website's online interface to create listings for individual products. You can choose what items to sell on a piece-by-piece basis, which is ideal if you're initially planning to run your business part-time.
You don't need to build and manage your own site that incorporates shopping cart technology. However, you'll have to pay fees on each sale, and you won't design or brand your own website.
Drop-shipping business
With a drop-shipping or fulfillment-based type of online business, you don't keep your products physically stocked at your home or office. You rely on a third-party drop-shipping company to store and deliver your items instead.
Depending on the company you choose, you may only need to ship your products to the fulfillment service, and it'll provide and manage your customer site interface. Or, you might need to run a site that handles your customer transactions before you send the orders to the shipping company, which mails them out.
This option allows you to have a much broader product range than what you might be able to stock at home. However, you'll need to pay the drop-shipping company for its services.
Service-based business
You might not be interested in selling physical products. Instead, you might consider running an online business to provide services you can deliver via the internet. Perhaps you have a specific skill set, like graphic design, website coding or copyediting. Or, maybe you have expertise in accounting and can provide consulting services to help customers learn how to complete certain tasks.
This option lets you use and improve your knowledge base. However, you'll likely need to build a customized website from scratch that incorporates simple shopping cart software or another format for customers to deliver payment. You'll also want to draft up a contract so customers are clear on the services they're receiving.
Following legal rules and regulations
All businesses must follow specific rules where applicable, including laws about collecting and paying taxes, regulating marketing and protecting intellectual property. Running an online business also presents a unique legal complication involving your customers' personal information.
You may be dealing with sensitive details like addresses and credit card numbers, and consumers have the right to keep this information protected. Be aware of certain steps, like building an SSL-encrypted site, to safeguard this information against identity theft, and consider cyber insurance to protect against data breaches and other cyber crimes.
Before you get started selling, familiarize yourself with applicable business laws. The U.S. Small Business Administration has ample resources to help you understand what's relevant to your company.
Once your online business is up and running, you'll have plenty of daily, weekly, monthly and yearly tasks to focus on. Small business insurance can give you peace of mind to protect your company and help you concentrate on building a successful company.