Pets, particularly dogs, have always been a big part of Alex Bowman's life. Throughout his childhood, his Beagle mix and Dalmatian followed him around the racing circuit like sidekicks, something that hasn't changed in his professional life. In fact, his dog, Finn, gets special admittance into the Hendrick Motorsports facility, race tracks, and more.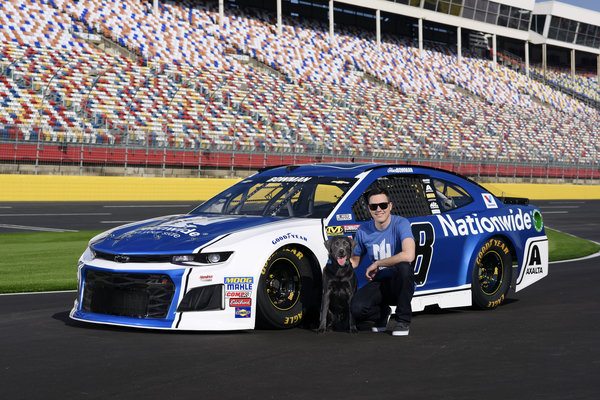 Paws & Racing Promotion prizes
Alex and Nationwide want to help you give your pets the celebrity treatment. You can get your pet featured on the No. 88 car, and win a Grand Prize package that includes an all-expense paid trip to Richmond Raceway for the September 22nd race and a chance to meet Dale Jr. and Alex Bowman. Just don't be surprised if Finn gets all of the attention!
10 first prize winners will also receive a Nationwide Pet Accessory Kit and a signed Alex Bowman No. 88 Nationwide die-cast car.
How to enter the Paws & Racing Promotion
Do you think your dog, cat, bird, or reptile has a face worth gracing the No. 88? Enter to win by uploading a picture now.