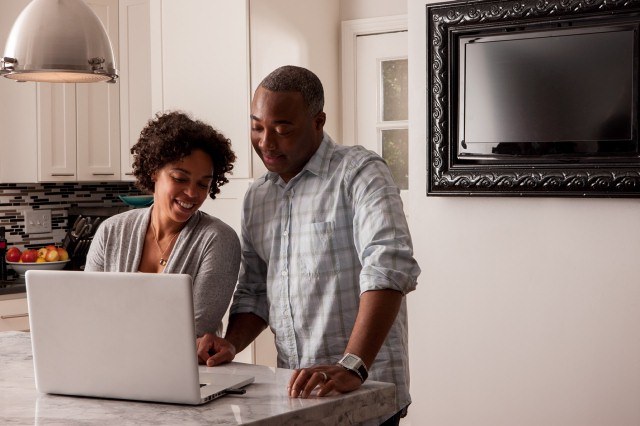 The way businesses market themselves has changed over time for many reasons, but none have been as dramatic as the Internet. The Internet has allowed small companies to reach all parts of the world with unprecedented speed.
But there are nuances to using online marketing correctly. It's important to understand how it can be most effective if you want to connect with customers on a new level. Below, you'll find five online marketing tips to help you get the most out of online marketing.
1. Start with a blog
Blogs became popular in the early days of the Internet, but one of the biggest lessons is that they must always be relevant to customer needs. Engaging content is important for attracting traffic to your site, and your blog posts should be timely as well as helpful.
A good blog can help establish you as an expert in your field, facilitate discussion, let customers learn more about your brand and drive traffic to your site when potential customers use search engines.
2. Become a master of SEO
Search engine optimization, or SEO, plays an important role in online marketing strategies because it helps people find your company's website. Using keywords, internet search engines will match customers' searches with content on your site. This means everything from product listings to services and blog posts should be rich with keywords and content that will attract your customers.
If you aren't familiar with SEO, or if it's not your strength, invest in a good book on the subject or find an online course that walks you through it. Many free courses are available. You also have the option to hire a freelance marketer who's well-versed in SEO techniques.
3. Leverage social media
The ever-changing world of social media offers a landscape that can be exhilarating and intimidating. Keeping pace with the changes requires constant attention, but doing so can pay off tremendously.
Facebook, Instagram, Pinterest, Snapchat and other social media sites allow you to reach your audience in new ways, but it's important you define your target audience and use the appropriate social media channels to attract it. For example, if you have an older audience, chances are Snapchat is not your channel; however, if you're trying to reach a younger crowd, it's a great bet. Put some effort into finding where your audience spends its time online, then market through that channel.
Check out our guide to social media marketing for small businesses for a more in-depth look at how you can reach your customers on social media.
4. Build trust, one customer at a time
Reviews and customer feedback are important online components of marketing, so pay attention to online review and ratings platforms to keep your online reputation spotless. Respond to negative reviews quickly but not defensively, and use that feedback to learn where your company could improve or add to your product offerings.
5. Recognize the power of video
Videos can help your business engage with viewers on a deeper level. You can create your own "commercials" to post online, or you can start a content channel specifically for your business.
With a YouTube channel, you can discuss your products and services in depth or provide instructional pieces that help stamp you as a thought leader in your industry and reflect well on your company. Video that's both educational and entertaining will engage customers and prompt them to share items and look for more from you. You can also use keyword tools to help new customers find you through online searches.
With so many marketing options available online, your new marketing budget may be more about an investment of time than an outlay of cash. But it's an investment worth making.
As you migrate to a larger online presence, protecting your site and data becomes more and more important. That's why it's wise to consider cyber liability insurance for your business to safeguard against damage from a cyber-attack. Contact a Nationwide agent to learn more.