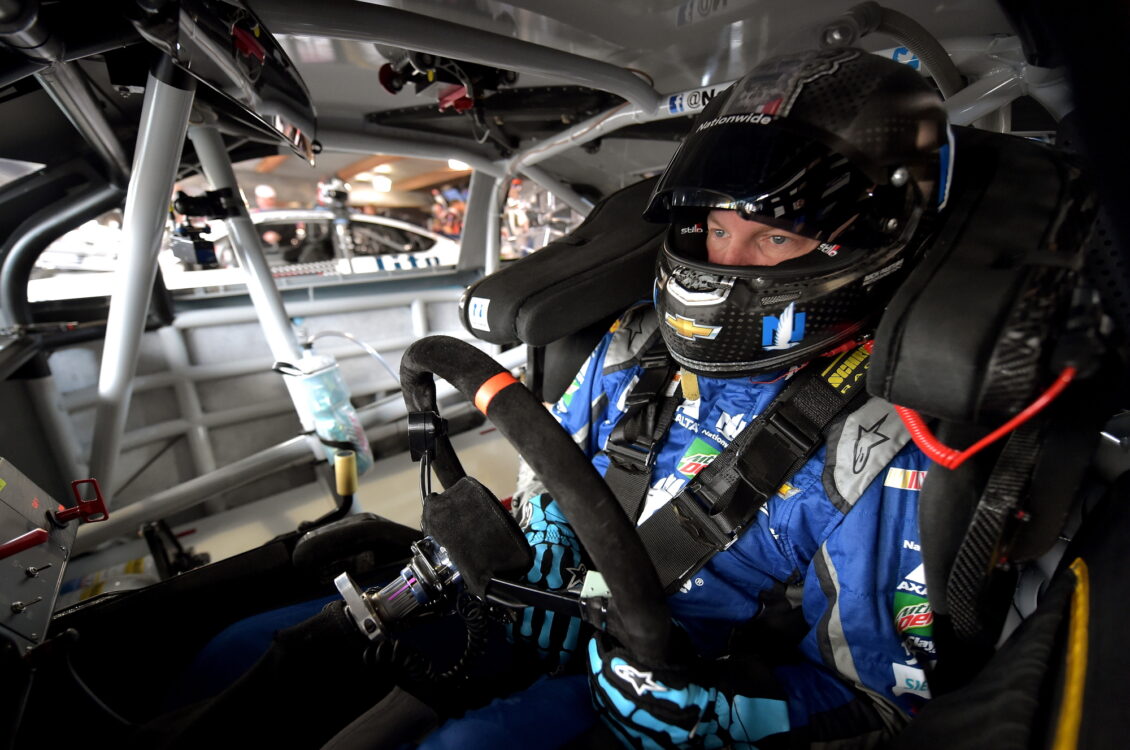 Behind every great race car driver, there's a dependable and hard-working pit crew. Pit crews must be fast and skilled; and like other athletes, they train to stay in shape for the job and it can take years of training to prepare for their position.
One important aspect of their job is being able to communicate with the driver. Although only seven crew members are allowed over the wall to service a car during pit stops, a pit crew can include as many as 30 people, and all of them must be on the same page. Teamwork is crucial and communication plays an essential role in the success of the team as a whole.
As technology has evolved and improved, the way drivers communicate with their crew has changed, too. Although NASCAR began in 1948, it wasn't until the 1970s that technology allowed drivers to communicate with the pit crew. (Until then, the driver and pit crew communicated using hand signals!)
When two-way radios made their way to the track in the 1970s, it improved communication, but the crew still received very limited amounts of information. Most of what they discussed was pit stop strategy or mechanical problems, and the only way for them to know what was happening out on the track was by watching the action.
These days, of course, it's a whole different ballgame. Today, due to technological advancements, the driver can stay in constant communication with specific crew members, which allows him to make faster, more informed decisions about his car's operation.
Saving time through technology
Just as fans are able to listen in to what is going on inside the race car, new radio technology puts the pit crew alongside the driver, virtually speaking. But, while fans can only listen in, the team uses the radios for two-way conversations. It's important for the entire team to be in touch and communicating throughout the race so that each person can do their job more effectively.
Many race teams buy their own communications system and have them customized to meet specific needs. Multi-car teams often take it a step beyond that and use their own radio communications network so they can connect even more users. The high-quality communication networks are designed not to pick up outside interference or to have "dead spots," which could cost the driver valuable seconds of communication with his pit crew.
To make it safer and easier to carry on a conversation during the race, the driver's helmet includes a microphone and earpieces, and they can easily talk to their crew by pushing a button mounted on their steering wheel. Such communication allows the crew to prepare for exactly what the driver or the car needs, and it has helped make the crews faster and more efficient.