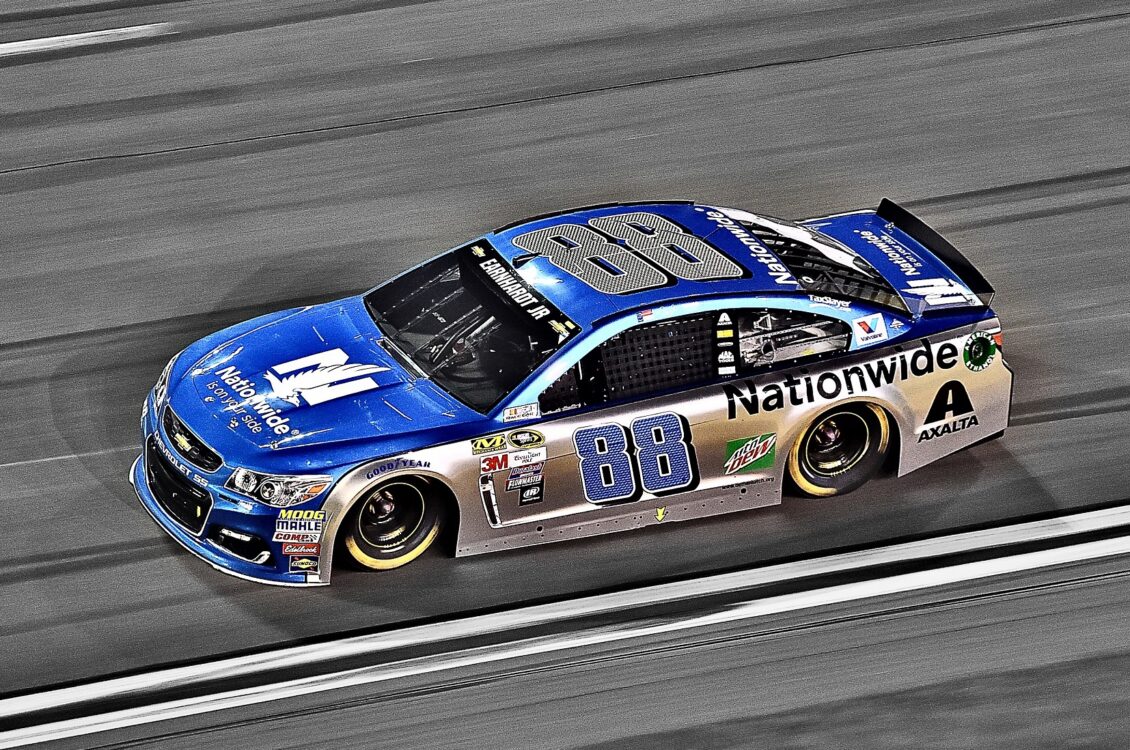 Fans of Dale Earnhardt Jr. know that the love of his life is his fiancé, Amy Reimann. So why is he spending all his time at the track with someone named Amelia?
Because, the driver explains, he believes that Amelia is the one who will secure his third Daytona 500 victory. And by all appearances and inside reports, Amelia is up for the challenge.
Amelia is actually a familiar sight to fans; she is better known as No. 88 Nationwide Chevrolet SS that Dale Jr. drove at super speedway tracks in 2015.  She's the car he piloted to first and second place finishes in a pair of races last year at the Talladega Superspeedway. Their relationship continued to blossom as he drove to victory last July at the Daytona International Speedway, and she has never brought him less than a third-place finish. In fact, in restrictor plate races last year, Amelia led 256 laps in four races.
"We were thinking of a woman who was an awesome person that was something we could be proud of, and Amelia Earhart was the first thing that came to my mind," Dale Jr. explained at the Charlotte Motor Speedway Media Tour in January. "She must have been the most daring, she sort of fits that mold of courage and determination that you need as a racecar diver. She must have had that and more to be able to do the things she did in her lifetime. So Amelia was the name we came up with."
Built to win
Despite her admirable winning record – or perhaps because of it – Amelia is something of an anomaly in the racing world. Typically, a new car is built each year for the Daytona 500, but Dale Jr. says he felt that she had earned her place in this year's race.
"Typically teams build brand-new cars, regardless of how successful a car was last year."
Other elements are factored in, too – such as changes in the rules and requirements that can't necessarily be integrated into the previous year's car.
"You might bring a new car for a lot of reasons, but we're going to take the same car because it was so successful."
Pundits agree that Dale Jr. is well positioned for a title run, which puts fans of Amelia in an interesting position: If she wins the Daytona 500, she'll immediately be taken to the Daytona 500 Museum and Dale Jr. won't be able to drive her again for another year.