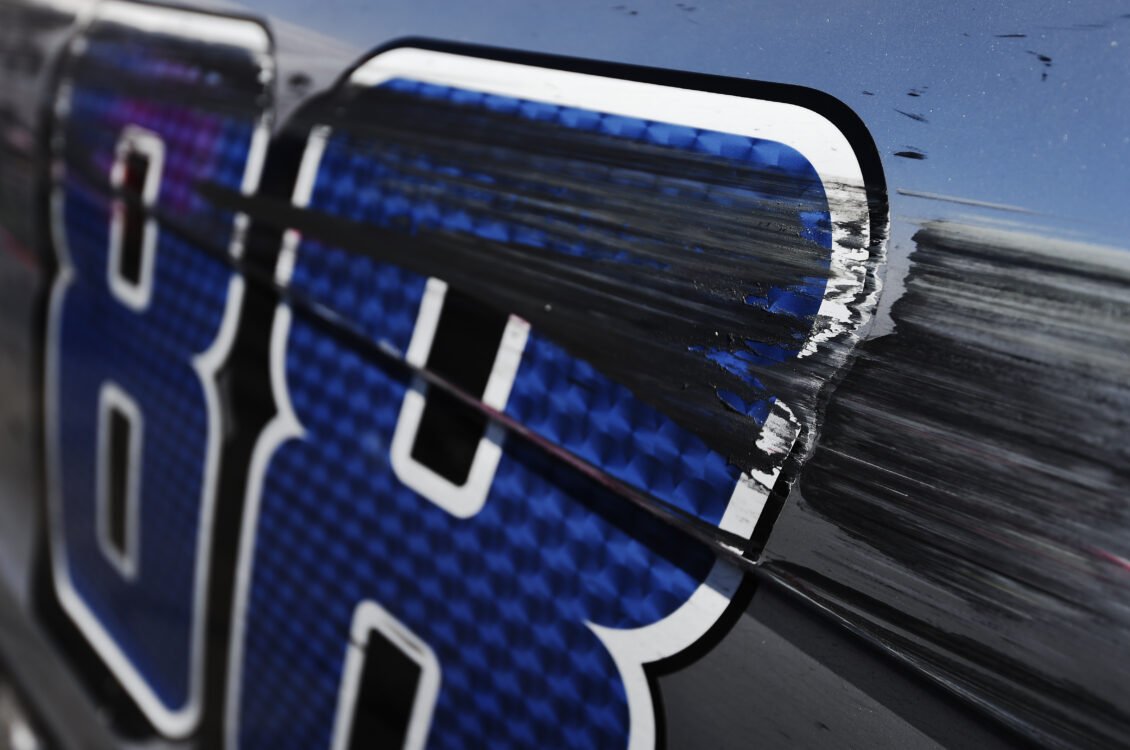 If you've ever wondered where NASCAR racecars get their numbers, you're not alone. As you may have guessed, there's a methodology behind the numbers and how they're assigned, so drivers can't just randomly take ownership of a certain number.
In fact, the drivers themselves don't even own the numbers on their cars, nor do the racing teams. All of the numbers belong to NASCAR, which licenses them to team owners on an annual basis. However, teams can request specific numbers and NASCAR will work with teams or sponsors to help them get the numbers they are interested in. (If more than one team requests the same number, typically the number will go to whichever team submitted the paperwork first.)
Since teams don't own the numbers, they can't sell or transfer them to another team. And, if a team relinquishes a number, the number goes back to NASCAR to decide where it will be licensed next.
As the sanctioning body, NASCAR has the right to revoke or transfer a number as they see fit, and, unlike other team sports, when a driver switches teams in NASCAR, the number doesn't go with him or her.
The Great 88
Of course, every number in NASCAR has its own rich history, and No. 88 – now known as the number of Dale Earnhardt Jr. – is no exception.
That number made its debut in NASCAR competition back on Sept. 11, 1949, when Pepper Cunningham drove his No. 88 1949 Lincoln to a 33rd-place finish at the Langhorne Speedway in Pennsylvania. Since then, a number of different drivers have piloted a car proudly bearing the No. 88, including Bobby Allison, Donnie Allison, Benny Parsons, Fireball Roberts, Ricky Rudd, Darrell Waltrip, Dale Jarrett and many others.
In all, the No. 88 has been steered into Victory Lane 74 times, which puts it tenth on the list of car numbers with the most wins.
Crazy Eights
The number also has personal meaning to Earnhardt Jr., as his grandfather, Ralph Earnhardt, drove an Oldsmobile 88 bearing the No. 88 for Petty Enterprises in the 1957 Virginia 500 at the speedway in Martinsville, Va. He started ninth and finished 13th in the race, but his connection with the pair of eights didn't end there.
That same season, the elder Earnhardt drove the No. 188 entries for Petty in seven events, which ended with three top 10 finishes and six in the top 15.
Earnhardt Jr. himself began driving in No. 8, but when he moved to Hendrick Motorsports in 2008, he added a second eight in front and began a new era for the No. 88. In addition to the well-known Nationwide No. 88, Earnhardt Jr.'s JR Motorsports also uses the number in its NASCAR XFINITY Series competition.
Read more about Dale Earnhardt Jr., including his car collection.